Tour of Tameside 2018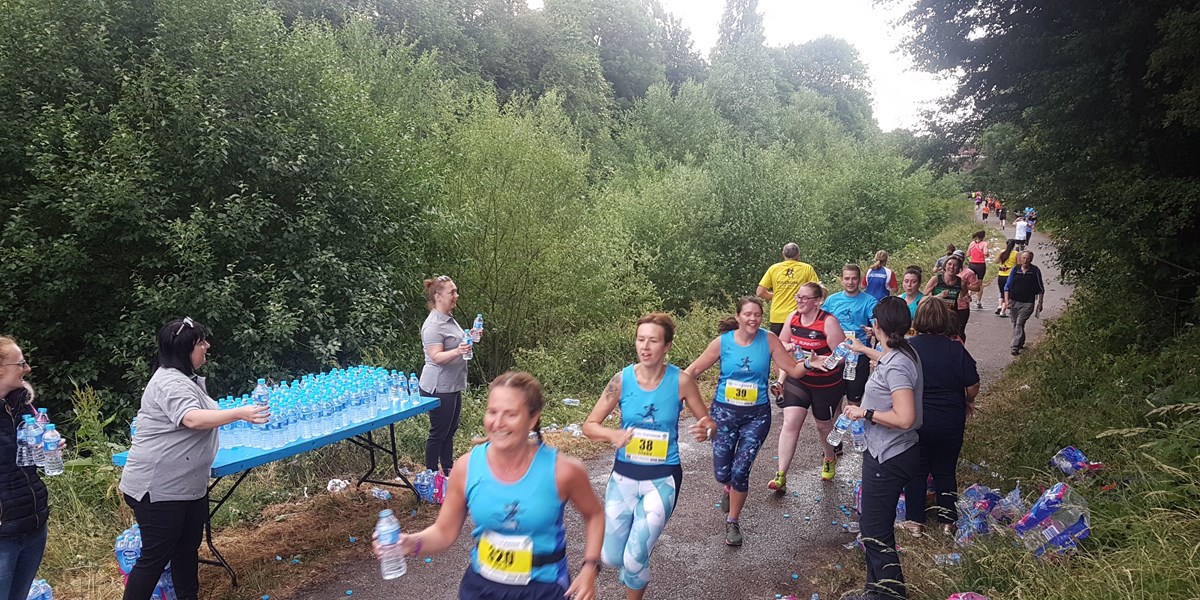 The 4-day running event Tour of Tameside returned for 2018 and Davies Sports were proud to sponsor the event for another year.  The iconic running event, created by Dr Ron Hill MBE in 1981, took place from 14-17 June, including the X-Trail 10K, The Hell on the Fell, The Hero Half Marathon and the Dr Ron Hyde 7 Mile.  
A record number of entrants were seen at this year's Tour. Over 1,200 entries were made ranging from elite runners to first time participants and included a number of our own colleagues. This years Tour of Tameside welcomed the most female participants ever, which was an important focus for Sports Tours International. Two ambassadors, Boxer Stacey Copeland and Triathlete Rhiannon Parkinson attended the final day of the tour inspire all taking part.
Kevin Harmer, UK Events & Sponsorship Manager for Sports Tours International said; ''After bringing the tour back in 2015, the event has grown on average 25% each and this year has been no exception. With an increased number of runners, sponsors and partners on all four days, the event has again been a fantastic showcase and will help further in getting 'the whole borough on the move''.
Overall the whole event was great to be a part of and Davies Sports are proud to have supported hundreds of people get active each day. "Handing out water for all four races was brilliant fun and a great way to support not only our colleagues but all the runners, whether it was their first race or going for a personal best.  It was truly inspirational with many of our team pledging to get training for next year!" Said, Beth Tarry, Marketing Manager for Davies Sports. 
We now look forward to the Tour of Tameside 2019, we hope to see you there!