Festive Fun Activity Pack 5

Welcome to Festive Fun section where you can learn how to stay active this advent. These are some great activities to do this Christmas time. We hope you enjoy them all and let us know how your class found them. 
Christmas Countdown Circuit
A festive fitness circuit! Work your way from 1-12 and complete the circuit. Why not try time yourself? How fast can you complete the circuit? Tweet us using #ActiveAdvent with your results!
In teams of 5 hold hands and pass the 5 rings (hula hoops) through the team, try to not to break the link. The quickest team to complete the challenge wins!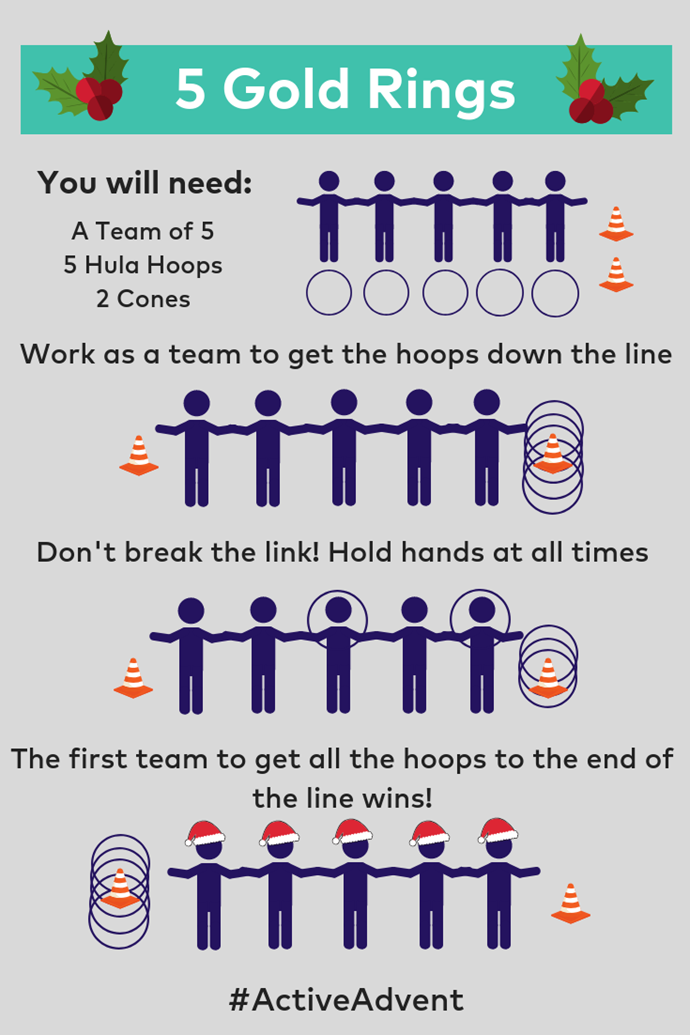 Crazy Catch Presents … England Netballer Sasha Corbin. Looking for some Netball training inspiration? Why not try Crazy Catch, a great fun way to improve your Netball skills this advent.