Crazy Catch: What do pupils at Brickhill Lower think?

Strong evidence of the benefits of physical activity on academic performance and mental wellbeing has come out of numerous reports and studies over the last few years, including papers from Public Health England so there's a growing rationale for schools to play their part in boosting activity levels. With Crazy Catch that challenge is made easy as it's a really engaging product that is a great way to develop and improve motor skills and physical literacy throughout the school day.
Crazy Catch is the ultimate rebound net and the fun way to deliver high-quality PE outcomes. The product is exceptional quality and has a unique insane rebound which transforms sporting skills rapidly. Combine the rebounders with Crazy Catch vision balls which help improve throwing and catching skills and confidence. Colourful shapes on the balls help your eyes and brain with ball tracking as these pupils from Brickhill Lower School explain
There are a huge number of wider benefits to Crazy Catch such as developing teamwork, communication skills, being innovative and allowing pupils to organise as well as the ability to follow instructions and learn rules. Above all else, Crazy Catch keeps pupils active and engaged in the lesson and they are such fun to use either in small groups or for larger team invasion games.
So why choose Crazy Catch?
Portability - Use crazy catch anywhere
Lightweight - Easy to move and carry
Adjustable - Change the angle to create different challenges
Rebound quality - The harder the throw the faster and more unpredictable the rebound
Two different sides - Sane (bounces straight back) or Insane (Random rebound)
Freestyle features - Un-clip to use as a handheld device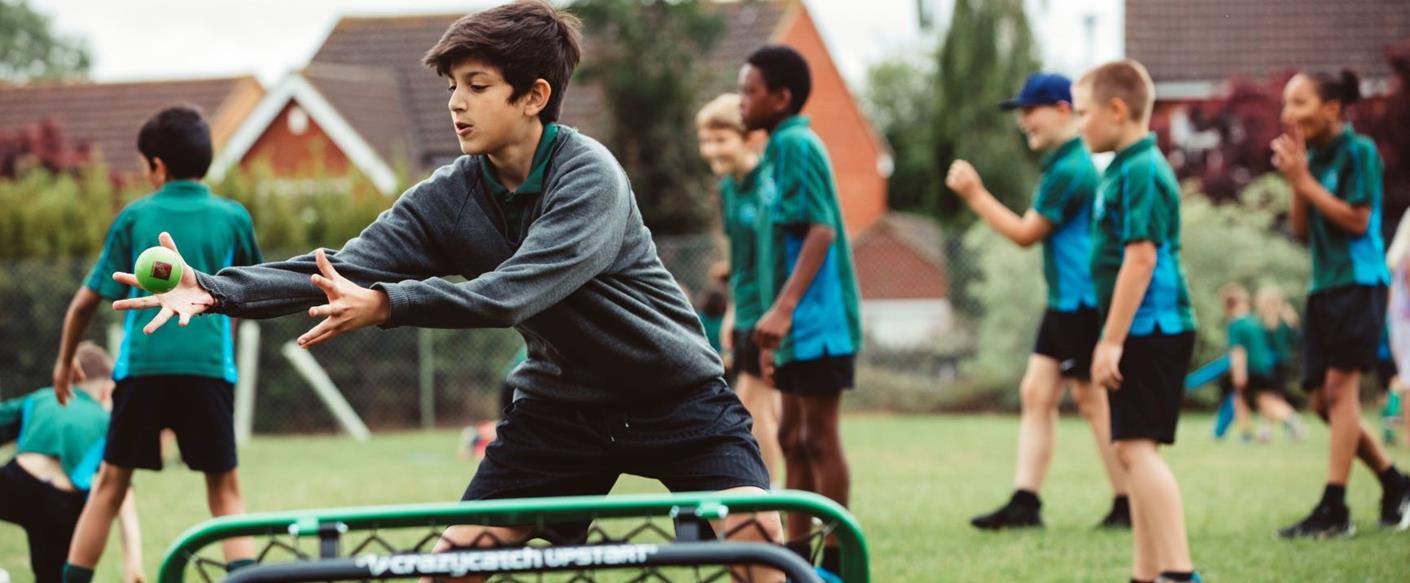 Transform your schools physical literacy skills with Crazy Catch; a fun, portable, high quality sports training aid that is suitable for all ages and abilities and can also be used to keep pupils active at lunchtime and in after school clubs. Davies Sport offer the whole Crazy Catch range including Primary and Secondary School packs which contain everything you need to get started.
Shop our Crazy Catch range