Golfing for Girls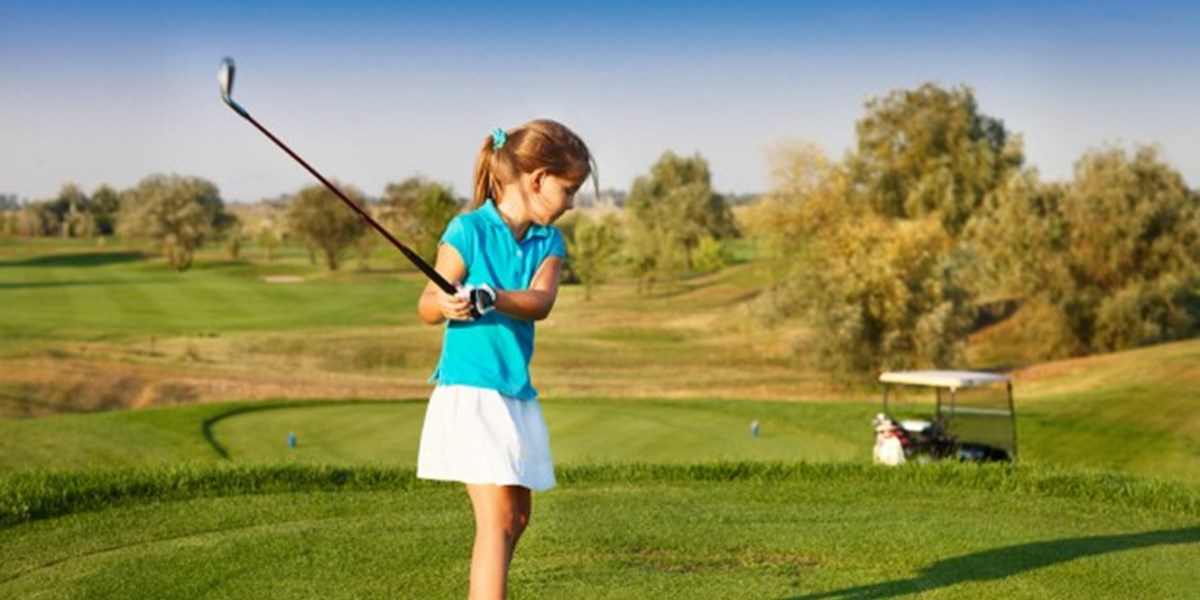 It can be difficult to encourage girls – especially teenage girls – to engage with sport. Golf might not be seen as an obvious sport for girls but it is a great option and there are lots of ways of getting them involved.
The Golf Foundation, a partner of Davies Sports, is committed to working with the education sector and meeting the needs of teachers in schools. It operates a number of initiatives aimed at promoting the development of golf in schools.
Stacey Mitchell is the Golf Foundation's Regional Development Officer for East Midlands & Yorkshire; she has also just completed a Masters degree in Sport Development by Research. She has an obvious love of golf and is now keen to pass that passion on to others.
"Golf is a great game for girls," she says. "It's a game which encourages socialising and having fun with friends, and it provides both individual and team opportunities in which to test yourself.
"Although I enjoyed a range of sports when younger, there was always something about golf that I personally just loved that I now see reflected in many other girl golfers I come across – a passion for the game that I feel many other girls would love to experience."
The Golf Foundation is extremely pro-active, funding a 'growing number' of ventures. These include girls projects at HSBC Golf Roots Centres nationwide, and Stacey is also setting up a satellite club project at Gainsborough Golf Club in Lincolnshire, which has already received a very encouraging initial response with interest from over 50 girls at the local High School.
Working with the principle of 'Golf through Education – Education through Golf', the Golf Foundation has developed Tri-Golf to enable the sport to be delivered to primary school children by teachers, and Golf Xtreme, which gives young people in secondary schools the chance to experience the game. Like Tri-Golf, there is a range of games and activities as well as curriculum-linked resources; perfect for the school environment.
Stacey's fellow Regional Development Officers around the country have ambitious plans, too. Each RDO has been tasked with creating a minimum of one new girls-focused project in their region. One example is the 'Girls Golf Rocks' project in Essex.
Clubs and schools can help by communicating with girls to find out what they want and how they would be interested in joining in. "This might initially be playing the top 10 songs in the chart while the lesson takes place," suggests Stacey. "Or offering a free hot chocolate at the end of the lesson."
Schools can help by laying on taster and introductory sessions – via after school clubs if not as part of PE lessons – and basic golf equipment and starter sets are easy to source from here at Davies Sports. Resource cards can help to get everyone started, and the Golf Foundation can support schools with advice and workshops.
Stacey has experienced real benefits from playing golf and believes other girls can enjoy and love the game.
"Golf really grows the confidence of girls and clubs provide a very safe environment for girls growing up and 'finding' themselves as individuals," she says. "I always loved my pink grips, bag, clothes, glove and golf balls – which I still play with today. It's a fantastic sport to meet lifelong friends. I met my two best friends through starting golf over 12 years ago."