Keeping Children Engaged in Sport at Secondary School…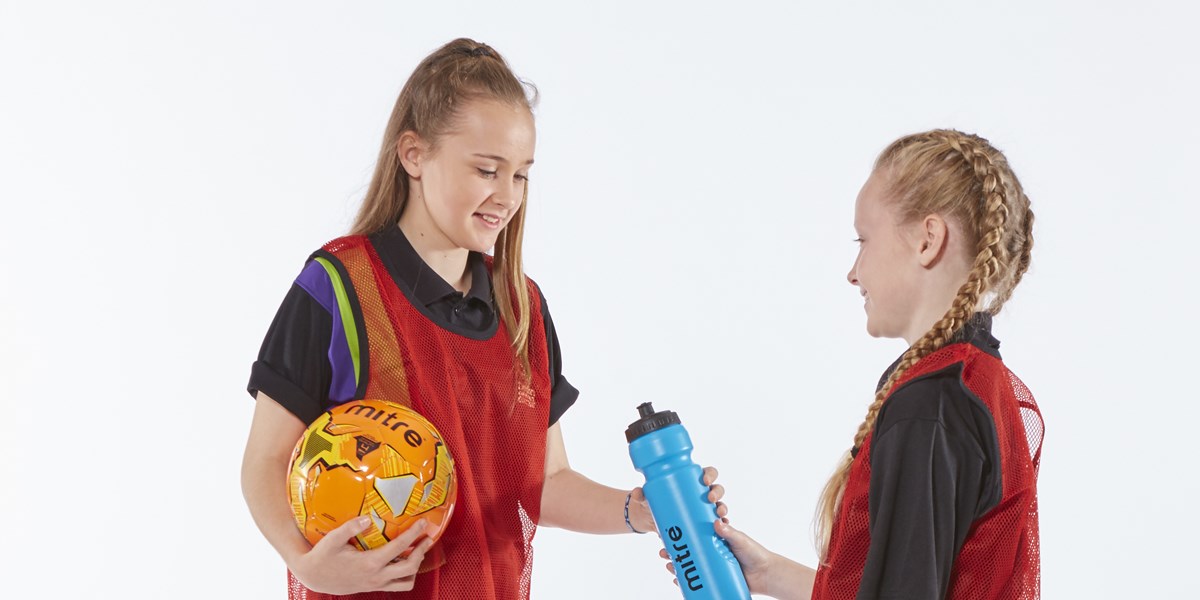 From a big fish in a small pond, children soon find themselves in a very large ocean of talent and sporting ability. This can prove a difficult task to keep children engaged, interested and progressing in PE and sport. Therefore, the role that PE teachers play in the transition from Primary School to Secondary School sport is crucial.
Often, this is the time that many children will either advance to the next level or completely lose interest in sport. It is an essential part of the transition from Primary to Secondary school and could determine a life with or without a love of physical activity, sport and fitness.
Here are some important ways to keep children engaged in sport…
Bridge the gap between Primary and Secondary school sport…
The jump in difficulty can be daunting for students at this stage. At Primary school, the aim of PE is to develop key skills and personal abilities. At Secondary, there is much more competitiveness with sport focused lessons and team games.
Ways to help bridge the gap are:
Use the first PE lessons as introduction lessons to get to know where children are up to.
Structure these introductory lessons similar to those at primary school.
Run extra-curricular sessions after school and at dinner times to prepare students for PE lessons.
Get to know students sporting strengths and weaknesses and tailor classes to develop strengths and improve weaknesses.
Support children of all sporting abilities…
From the level playing field of primary school, the gulf in sporting abilities widens as children make the step up to secondary school. This can leave many children with little motivation as they are given little or no recognition compared to sportier children in the class.
Here are some ways to avoid this:
Provide support and extra coaching for children of lower abilities in PE lessons.
Offer sport teams that accommodate for children of all abilities. E.G. 1st, 2nd, 3rd

 

team. Encourage them to play in teams of similar abilities. This is a great way to encourage progression and development.
Create PE lessons and games that involve children of the same abilities. Separate the class/year group based on ability and offer the option to move up or down ability group.
Offer a wide spectrum of sports…
Sport is much more than Football, Rugby, Netball and Athletics. There are a wide variety of sports that accommodate all different sporting abilities and personalities. Introduce a wider range of sports into your PE lessons and encourage children to try sports they haven't tried before…they might be a natural:
Introduce Paralympic inspired Inclusive Sports. These can include sports such as Boccia, Goalball and Kurling and can be played by abled bodied and disabled people. They are a great way to get everybody active and create a level playing field for sporting abilities.
Create school teams for all sports. This gives children the opportunity to play their sport at a competitive standard giving them the chance to improve and develop in their sport.
Links with local sports clubs…
By continuing sports outside of school, children are much more likely continue playing sport long term. Encourage children to continue sports outside of school and provide them with all the information needed to do so.
It is vital to keep children engaged at this stage as it is an extremely important time in a child's development. Continuing sport at this time could mean the difference between a future of inactivity and a future of sport, fitness and general good health. Not only this, it is a great way for children to socialise, make friends and develop life skills that will help complete the transition from Primary to Secondary school.
We would love to hear your thoughts on how your school help in the transition from Primary to Secondary school.