Play Street Racket anywhere...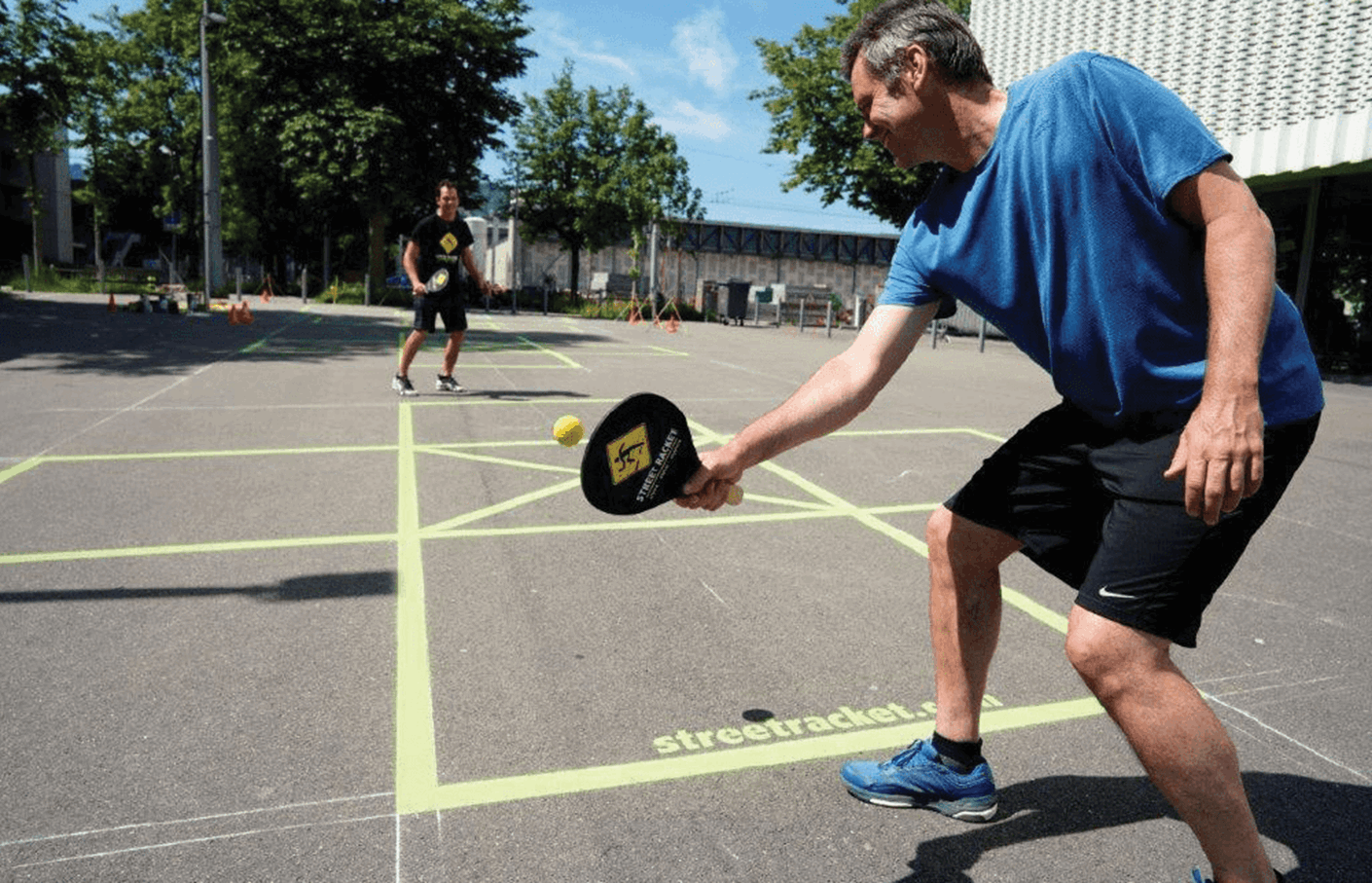 The Street Racket school set is a brilliant way of introducing children to racket sports. The game is easy to set up and fun to play. Simply pick up a bat, a ball and begin! Street Racket teaches young children the basics of hand-eye coordination, concentration, and perseverance, giving them the essential skills to go on to play racket sports. There's no need for outdoor facilities, just simply draw and play, making it great for lunch time activities. There are so many ways to adapt the game, you can play on your own or with multiple players. It can also be used in lessons for cross-curricular activities.
The game brings people together, with its 'anytime, anywhere, anyone' ethos, it allows anyone to get involved and play anywhere! Street racket it accessible for all, no matter the age or ability. It's also perfect for families, as the simple rules allow people to play together no matter the age generation. So, let's get moving!...
Street Racket is spot on for...
Developing skills for racket sports
Playing anywhere – indoor or out and doesn't need any infrastructure
Everyone to play – from beginners to pros, young and old
Hand-eye coordination
Fitness and activity
Active cross-curricular learning
Games to work with different group sizes from one person to larger groups.