Back on track with Cycle Schemes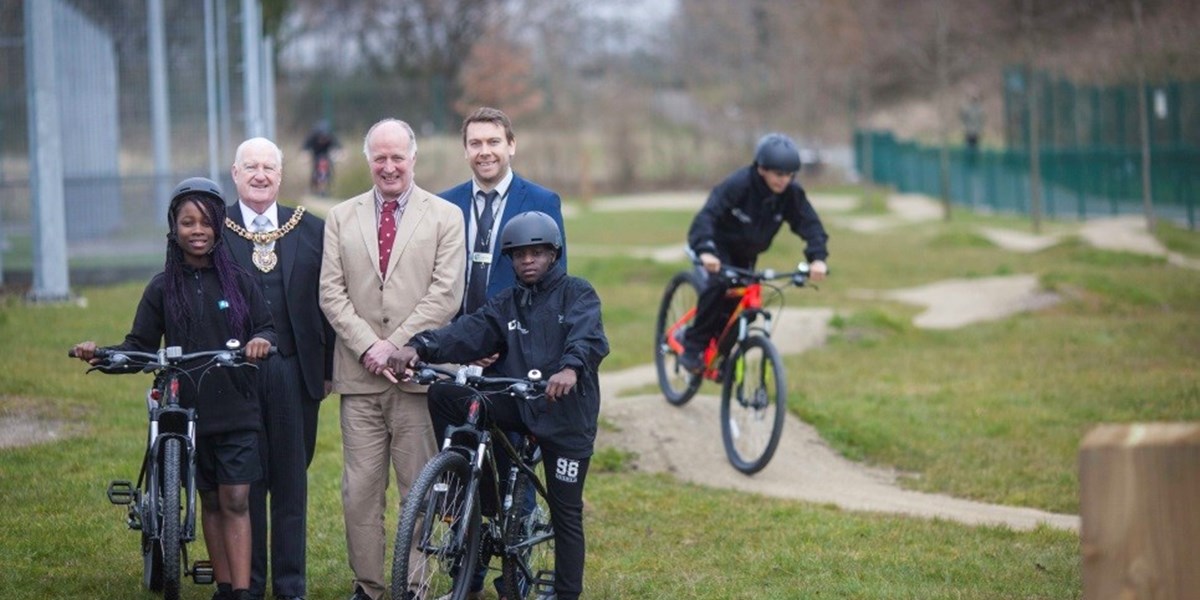 Recent studies have shown that children need at least 60 minutes of physical activity every day to maintain good health and fitness. Manchester Communication Academy is just one of the schools that have introduced the 60-Minute Movement into their day. Staff and student surveys identified issues around cycling to school. Surveys showed that students ''couldn't be bothered'' to cycle and only 1% out of 1200 students cycled to school 3 or more times a week. Bike theft and levels of traffic were also a key concern to students. This alarmed staff and they decided that something had to change.
· The school provided 30 pool bikes, helmets, accessories and a secure storage container
· Upgraded cycle storage for the pupil's own bikes
· Installed a multi-ability mountain bike skills track
· Improved access by widening paths outside the school
The big question is, has it worked?
Pupils who wouldn't normally ride a bike are now participating in weekly sessions on the track during PE lessons. Local families have been inspired to start a Saturday cycle club based at the track. The club is run by a parent who has BMX coaching experience and with the help of the school has now qualified as a mountain bike instructor.
The initiative, originally aimed at children, has now also attracted parents and families to get active too.
We understand the struggle around getting young people active. Even the smallest changes can make a huge impact on a pupil's active lifestyle. To find out some more ideas on how you can introduce the 60-Minute Movement into your school read our blogs below and you can help get more people, more active, more often.
If your school has introduced any great initiatives to get more people, more active. Please let us know email us at ideas@daviessports.co.uk or tweet us at @DaviesSportsUK