The PE teachers of tomorrow - By Jedde de Vries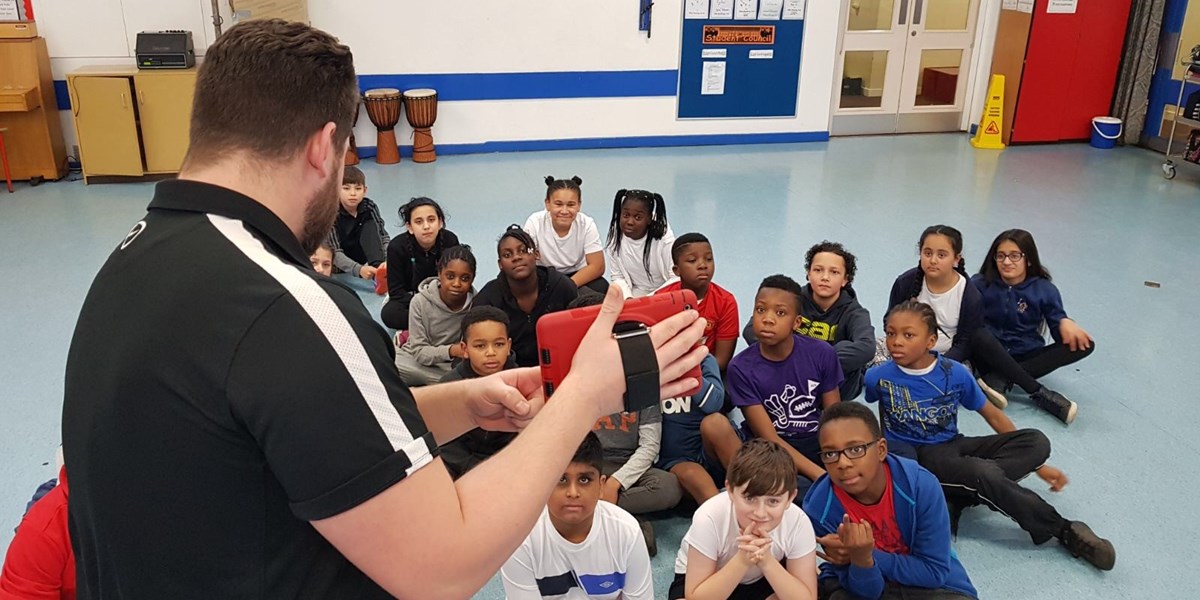 Where are we? (In a nutshell)
There is no doubt that excellent physical education (PE) throughout Primary and Secondary benefits pupils in their long-term physical welfare. Although funding for Primary PE has increased, within the PE sector, many will recognise that there is still a lot of work to be done to ensure that all pupils from Early Years to Year 6 get their two hours of high quality PE per week.
There is sufficient evidence that firstly, many class teachers are struggling to deliver their PE lessons due to lack of planning time, limited subject knowledge, poor training, no affinity with PE, as well as the organised chaos that PE can be. Secondly, sports coaches struggle to deliver the breadth of the curriculum, facilitating pupils with developmentally correct content and appropriate pedagogical approaches.
However, there is also a wealth of excellent practice by a range of professionals in the Primary PE sector evidencing that, with appropriate training and support, high quality PE is possible. There are a range of aspects that influence the notion of high quality of which I will discuss three: the PE curriculum, delivery of content and assessment.
A rich PE curriculum provides a long-term pathway for holistic development in which pupils get offered the appropriate progressions in a safe, purposeful and attractive learning environment. This ensures development in relevant sport/activity related skills, physical fitness such as strength, speed, flexibility and endurance to participate, and healthy movement patterns to prepare them for competitive sport or non-competitive physical activities throughout their life.
From my experience leading PE teaching and Primary and Secondary ITT (Initial Teacher Training), there is a basic skill set needed to deliver PE. This includes planning, organisation, instruction (visual/verbal) and observation. More advanced skills such as adaptation, differentiation, feedback and assessment strategies are generally developed in step with subject knowledge.
Both formative and summative assessment are key to the delivery of high quality PE. Formative assessment gives pupils and teachers the opportunity to work collaboratively and progressively through evaluation of physical performance and knowledge and understanding. Summative assessment ensures that there is accountability of progress and reflection on the processes and resources in place to achieve required outcomes.
The next generation of teachers and sports coaches will continue to experience the same challenges teaching high quality Primary PE. However, the teachers of tomorrow are also much more in tune with the notion of technological developments to support their practice.
First and foremost, I would like to mention that technology is here to help us and the use of it should not replace either the active learning time or the teacher interaction with the pupils. In the past I have rejected a number of technological applications and innovations in PE because of inefficiency or irrelevance. However, the search for solutions that technology can bring did not stop.
What if technology can give us a child-focussed, developmentally-correct PE curriculum, support with delivery, and high-quality formative and summative assessment the moment the teacher steps into the classroom?
A lesson plan at the touch of your fingers?
A guide that shows how to organise a class efficiently and move smoothly from one activity to another with options for differentiation where necessary?
A method of instruction which is comprehensive and supports pupils' understanding of tasks and outcomes?
Help with pointing out what to look for in observations and how to give feedback?
The opportunity to use visual recording to build individual assessment portfolios evidencing pupils' progress without any extra work outside the PE lesson?
And finally, an efficient, comprehensive summative assessment process that shows accountability and accurate data for your pupils?
Primary PE Passport has been the application that has captured all I desired of a tool for teaching Primary PE in an organic user-friendly way. I have been able to introduce and adapt my individual content as well as use assessment strategies that inspired students to share with their pupils in their placement schools.
A significant cohort of my final year undergraduate PE students used technological development as a topic for their curriculum development project. Positive outcomes from the use of Primary PE Passport ranged from increased pupil progress and evidence of this, teachers showing increased confidence in delivering their PE lessons, as well as interest from senior management to use the application for accountability of their Primary PE and Sports Premium spending.
By Jedde de Vries
Senior Lecturer Physical Education
Course Leader PGCE PE Secondary Education
Unit Leader Primary Specialism in Physical Education
Faculty of Education
Manchester Metropolitan University