Introducing Archery: Waterloo Primary School

Jennifer Park, Year 2 teacher with PE lead at Waterloo Primary Schools talks about how introducing Archery with Active Tameside has benefited her school. Archery can help develop young people in different ways, by improving concentration, perseverance and patience. The sport can also be a great way for children to socialize and work as a team or play individually and improve your personal best.
Waterloo Primary school, based in Tameside, noticed the benefits that Archery brought to the children, and decided to roll it out to other year groups and even introduced it during lunchtimes. The school offers many different activities at lunchtime such as basketball and football, however Archery opens opportunities to children who haven't engaged in sport by offering something different other than mainstream activities.
Peter from Active Tameside who runs the sessions, teaches the children the correct form of archery, how to use the bows and promote the importance of safety in Archery. Using the Arrows Archery target boards, Peter used both sides to complete different drills.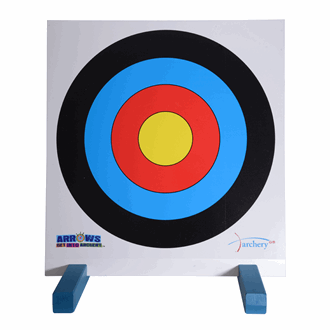 Using the target side, players can try to aim for the centre. Players can take turns every 3 shots and adding up points as they go. Shooting on the Black is 1 point, Blue = 2 points, Red = 3 points and Yellow is = 4 points. The player with most points wins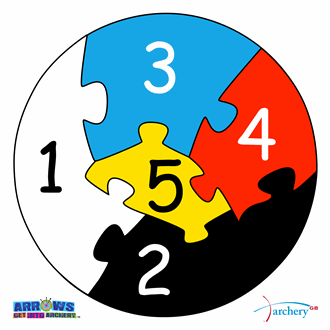 Using the Jigsaw side, the players can 'Build a burger'. Start to build the burger with the bun, which is the white. Once the player has aimed correctly and landed on the white, they can move up to the next ingredient . The black is the burger, Blue is the lettuce, Red is ketchup, Yellow is mustard and finish the burger with the top of the bun! The first one to build the burger wins.
If you're interested in exploring different Sports, here are just a few ideas:
Take a look at our full Archery range >
Stay Active Throughout the Day
If your looking for more fitness ideas, why not try the Davies Sports Weekly Personal Challenge? Simply, set the challenge at the beginning of the week and complete it each day for 60 seconds. Record your score every day and track how much you can improve over the week.