Football and Futsal: What's the difference?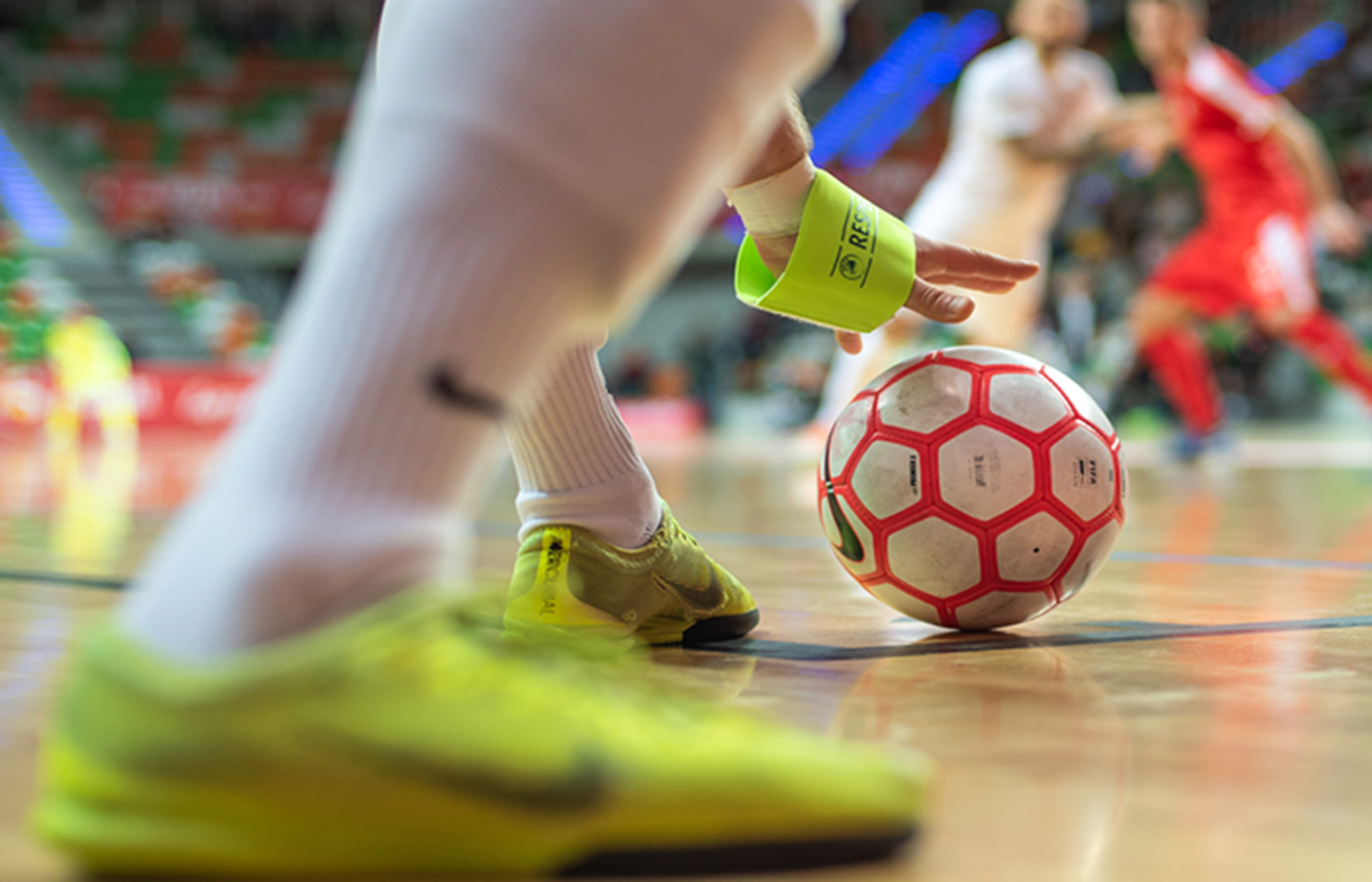 Futsal is becoming more and more common across the UK, This fast-paced, technical, intense sport has its similarities to its bigger cousin football. Both futsal and football have the same principle which is putting the ball in the back of your opponent's goal and to score more goals than your opponents. But there are a few differences that make the two sports different. So, let's look…
Differences between Futsal and Football
The Game
Futsal is a 5v5 game on an indoor pitch whereas football is played with 11 players on an outdoor pitch. This means you likely to have more touches of the ball in futsal than in football
The Ball
Futsal is played with a size 4 ball with 30% less bounce than a football. Football is played with a size 5 ball. With the futsal ball being heavier this allows you to get control of the ball more easily than a football.
Match times
Futsal is 40 minutes a match while football is 90 minutes a match. In futsal, however, you're allowed one time out per half where in football this isn't the case.
Pitch Size
Futsal is played on a small pitch (court) 20m – 40m and football is played on 68m – 105m. This means that in futsal you have less time on the ball but must make shorter quicker passes. Shots can come anytime from anywhere creating more attempts on goal or even goals. In football, you have a little more time on the ball and there are fewer opportunities to shoot. If the ball goes out of play (side) in futsal it's a kick in. If a ball goes out (side) in football is a throw-in.
Sub Players
Futsal allows you to have roll-on/roll-off subs, football allows you to make 3 subs. In futsal you have 4 seconds for restarts,  in football it is none.
Goalkeepers
Both sports have a goalkeeper but in futsal, the goalkeeper can receive one back pass in their half, and they have to throw/ roll the ball out. In football, goalkeepers can have as many back passes to feet and start to play with a goal kick.
Fouls
In futsal you are allowed a maximum of five fouls a half then it's five free shots for the players fouled. In football, if you foul someone it's a freekick, penalty or advantage played but fouls are not counted. If a player has been shown the red card in futsal you can sub that player sent off after 2 minutes and replace them with a new player. In football, if you get a red card you lose the player for the rest of the match.
With a heavier ball and played on a smaller pitch Futsal can help you to become more confident on the ball and improve your ball control as your first touch becomes better, your passes become quicker and your shooting becomes more frequent. So why not give futsal a try? you're guaranteed more touches, more shots more goals and to have lots of fun.