StreetGolf is an urban version of Golf that is specifically designed for community centres and secondary schools. StreetGolf is a fun and inclusive sport that engages with pupils or players previously disengaged from traditional team sports that are delivered in schools. It actively promotes co-operation and integrity among its players, along with sportsmanship where good behaviour follows. StreetGolf can be a high-energy game that will help with PE, Fitness and mental health.
The beauty of StreetGolf is that it can be played anywhere. The world is your golf course! Targets and shots can be set up in a variety of places across the School, offering a huge flexibility. For community groups, the cities and towns open up plenty of opportunities for playing in safe environments.
The equipment for StreetGolf is not too dissimilar to regular Golf, which is why this is a great transition for teenagers interested in taking up Golf. StreetGolf involves the use of specially designed, lighter, beginner-friendly clubs and reduced flight balls to ensure maximum safety on school sites. A StreetGolf set includes specially adapted equipment suitable for use in the secondary school and further education settings along with a comprehensive resource manual. We will be releasing some of the potential sessions in future blogs.
To further assist Schools, Leisure Centres and Clubs, we have partnered with The Golf Foundation, who can provide 2-hour training workshops. The workshops are practical, fun and very affordable, allowing places to create solid infrastructures to keep golf going for long periods.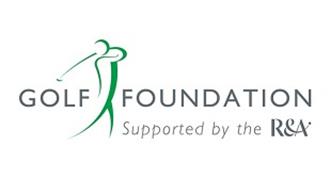 Who are The Golf Foundation?
The Golf Foundation is a registered British charity established in 1952 with the aim of providing life changing opportunities to young people using the power of Golf. They help young people to 'Start, Learn and Stay' in golf by making their introduction to the game fun, innovative, inspiring and enriching. They take versions of the game into schools, gold centres and community groups, introduce young people to golf clubs, teach playing and transferable life skills and keep young people playing.