An Introduction from Mike Phelan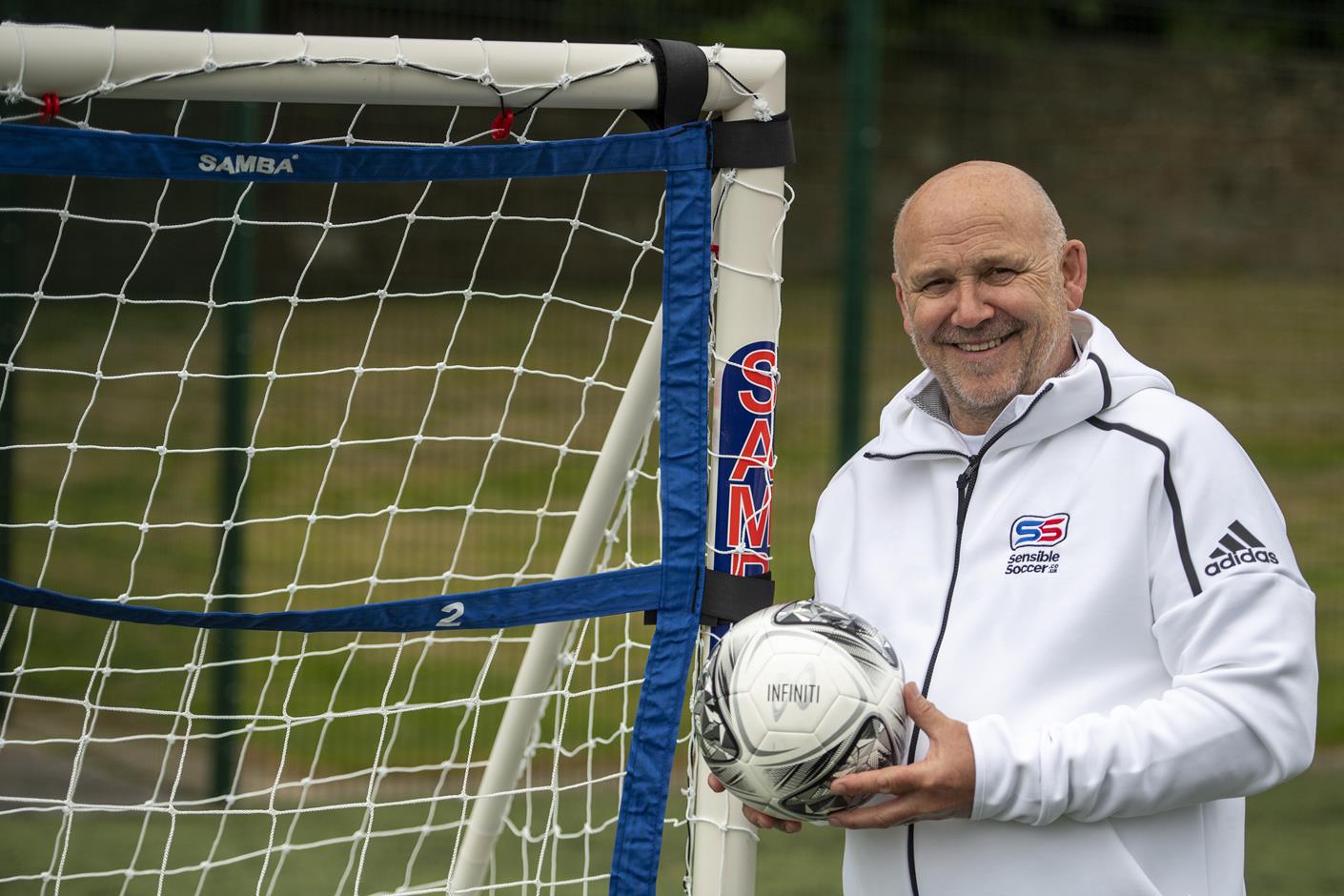 Welcome to Sensible Soccer with Davies Sports, the home of football. Whether your game is played in the back garden, at a grassroots club, at school, in the park with friends, with the vibrantly enthusiastic amateur football scene or even at professional level, the aim of this site is to provide best in class for you the end user for all your football products.
From my early years kicking a ball against a gable end wall at the end of the street where I grew up in Barrowford, Nelson football was my life. The balls were constantly getting worn out, the wall was my rebounder, the stones were my cones to dribble round, a chalk etched line drawing was my goal on the wall, the cracks in the pavement my ladder, the trees my slalom poles and the elderly couple on the nearby bench were my crowd.
Football equipment has come a long way since then and all the above are now products in the ever growing world of football accessories.
Here at Sensible Soccer, we believe in quality and value. Every product in this site has undergone rigorous testing and a thorough fit for purpose evaluation. All products are competitively priced offering value for money with the objective of getting you the hours of joy I once had as a child and went on to enjoy through my life in football.
Football is often described as the beautiful game and deserves the attention to detail we at sensible soccer provide for everyone investing in this competitive, healthy and character developing pursuit.
Should you have any queries, require detailed consultation or bespoke advice then please don't hesitate to contact the team at Davies Sports
Enjoy your football and keep smiling.
Happy Footballing
Mike Phelan