What Sports can be played during social distancing?

As we move step by step out of the UK Lockdown, we are learning more and more what we can do in the sporting environment. Professional sport is gradually moving back into the public eye and competitions after being stopped during the coronavirus pandemic, but what can we do at home, at School and with our own Clubs? With restrictions easing, we look at what is and isn't possible for social distance sports.
Over the last few weeks we have seen the videos of back garden trick shots, rooftop rallies or paddling pool swimmers, with sporting creativity at its best. However, there are fragments of something closer to normality returning to the sporting world, from the professional world to an amateur level.
In UK, Golf and Tennis have already seen rules relaxed that has allowed Clubs to start allowing members to use their facilities. Players from the same household, or one from another have been able to meet up for a round of Golf, or a match of Tennis, but maintaining social distancing from others. Clubhouses are still closed, players must arrive in their playing apparel, but this has allowed many sports enthusiasts the ability to get back to what they love.
Some other sports have seen baby steps come back to with Basketball and 5-aside Football permitted in outdoor environments, but only with members from the same house. However, even these have come into scrutiny.
Some forms of exercise, often solo running, cycling or walking has been allowed throughout lockdown in most countries, with many seeing a huge increase in participants. Infact, there has been such a surge in cycling that an extra 1,700 "Boris Bikes" are to be brought in to help with Londoners who do not wish to use public transport. Many other cities have started improving the cycling routes to assist with the extra demand.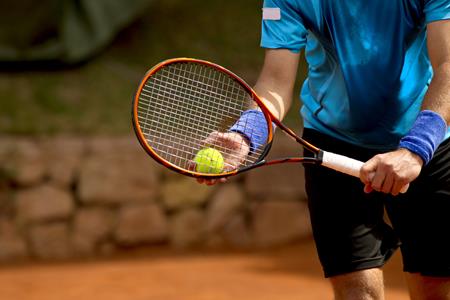 Whilst these sports have seen slowly coming back, key team sports, like Football, Netball and Rugby, have been working hard to restart at a professional level before grassroots teams. There have been plenty of discussions and protocols at the top level to make sure the sport is safe for their professional players, and then see how this would be replicated across grassroot games. The German Bundesliga is already back active, and the FA Premier League is on its way back too after weeks of testing and steady training.
So when will grassroot teams be able to come back and what can players, clubs and schools do now to allow the sports to continue and slowly progress? There is small lights of hope that grassroot clubs can start small group training, whilst maintaining government regulations. The federations will be releasing their sport's social distancing rules and eventually these will grow and come to normality.
In the meantime, what players, clubs and schools can do is focus on the skills-based and individual training. With minimal equipment, players can learn the individual skills sessions that will help them improve as a player. This can be done at home, in a PE lesson or in an open environment, as long as the sports social distancing is adhered to. Whilst removing the competitive edge to a sport is difficult, improving your individual skills will help in the long run.
This is a tricky time as we all want to get back to full competitive sports, but we have to be responsible. Social distance sports will be around for a while now and individual skills will be the key to sports, but we can take hope from the sports that are back and what we can do now. As long as we all stay safe and maintain sports social distancing when we do.