Learn, develop and get Active?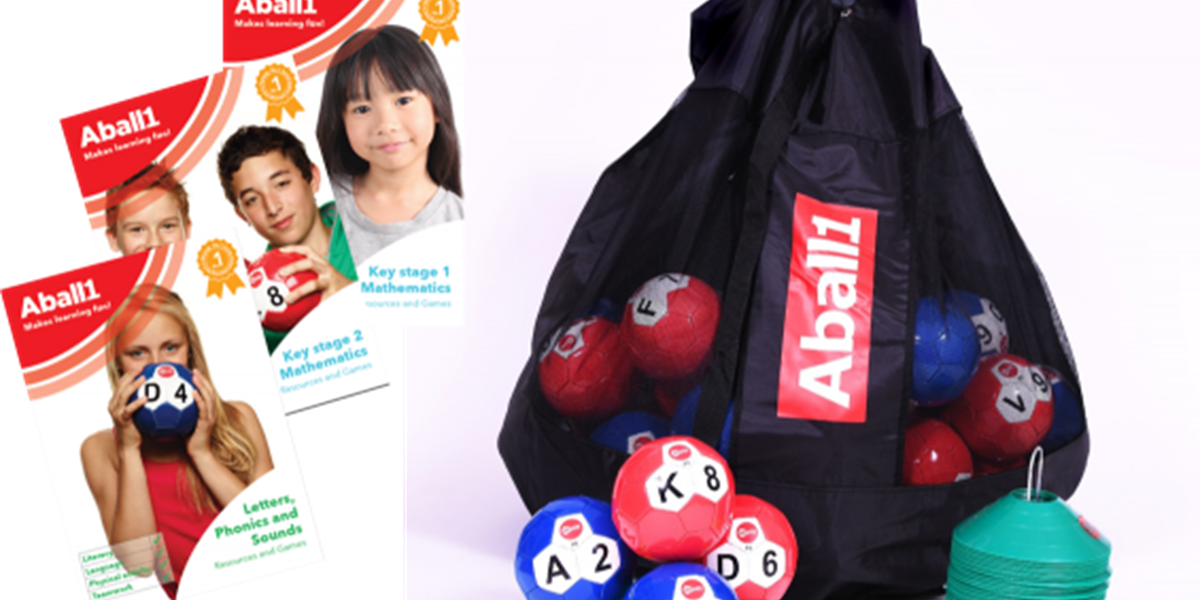 The government Obesity Strategy highlights the need for children to be more active as well as eating more healthily. But, this can be hard to fit in to the school day.
The benefits of regular exercise are well documented, as the government advises , "Children doing more physical activity are more likely to concentrate better in school, enjoy good relationships with classmates, and display lower levels of worry, anxiety and depression."
PE lessons offer dedicated time for physical development and lunchtimes and afterschool can also be useful for simply getting active.  Finding ways to be active and learn core subjects has always been a challenge but, help is at hand.  Aball1 has resources and training designed by teachers for teachers.
Working closely with teachers at UK schools, a series of curriculum-ready teaching resources have been developed.  They are fun, physical, educational games which cover KS1 and KS2 for Maths, English - Letters, Phonics & Sounds in an exciting and inspiring way. The versatility of Aball1 means that games can be adapted to support almost any subject. Each game is designed to create an inclusive and fun learning environment that motivates children to move, learn and play together in team.
Aball1 is designed around a set of 50 balls – half are red, half are blue. Each ball has a letter and a number printed on it, meaning they can be used to count, spell, problem solve and more. The kit also comes with 50 cones and a handy carry bag. You can see the kit here.
CPD training is also available to help develop confidence in delivering the sessions and even creating your own games.  There are a number of session scheduled throughout the year and in school training can also be provided email enquiries@daviessports.co.uk for more information.
"Aball1 is a unique, kinaesthetic approach to learning with an amazing element of teamwork and challenge. The active element of fun ensures pupil participation is extremely high from start to finish". – Natasha Pluckrose, Deputy Head and Primary School teacher, London