PE Social Distancing by Colours

With coronavirus causing many new issues for PE social distancing, many schools and nurseries are trying to find new ways to adhere to these rules. One way that we have found to be popular with schools and nurseries to help keep children active and maintain the social distancing is to colour coordinate the PE equipment. This is a great way of helping keep children in with the new regulations, whilst also making it simple for them to understand. It has been proved that children learn through colours and incorporating this in with their play is a great way of helping positive interaction.
At Davies Sports we have several products that are brightly coloured and would help classrooms and nurseries with having safe PE equipment. These will all help with colour coordination for nursery games and primary PE classes for maintaining the PE social distancing.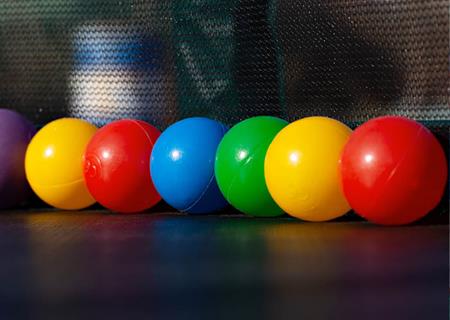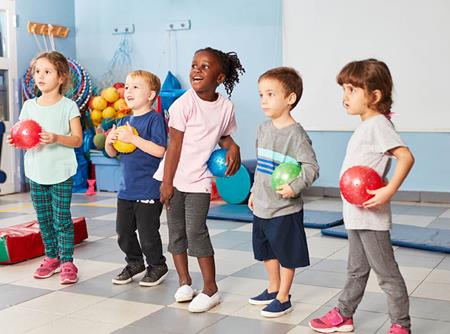 Bean Bags
Bean bags are one of the most popular items within primary PE lessons and nursery games, and with the clear differences with the colours these will easily help out children. They are soft, making them perfect for little hands and they are versatile too. The bean bags can be used for throwing and catching, as an alternative to smaller, harder balls. They're also really good for balancing on heads during relay races.
Foam Balls
All children are attracted to balls and it is their first interaction with developing hand to eye coordination. Having a variety of balls available for children in nursery games or primary PE is essential, but it is also important to help with the colour coordination. There are a variety of different balls available for schools and nurseries that come in, including tennis balls, soft balls and dimple soccer balls that all have a purpose in hand eye coordination development, in a variety of clear colours.
Ankle Skip Set
This old school PE equipment is brilliant for balance and agility during play time. The children put their foot through the hoop section and then the ball remains on the ground. Children then swing their leg and skip over the ball and rope and challenge themselves to get more and more. This game will increase individual jumping skills and help coordination.
Airfoam Flyers
These are extremely light and soft throwing discs that come with no risk of injury. They are great for younger children to help them learn how to catch or have a fear of catching. They come in the bright separate colours so allow children to focus on their designated one for PE social distancing.
Katcha Kups
This is another retro, old school playground game what is just as popular now. The classic children's game is an excellent opportunity for developing hand-eye coordination and keeping them active. The ball can be removed for playing general catch and the set of colours helps keep that colour segregation.
Ring Packs
Originally developed for deck tennis, these are lightweight rings that can be used for varied tossing and catching games. They are easy to grip and great for younger children at both nurseries and primary school. These go well with cones for matching colours and target tossing.
Bundle Packs
To help nurseries and Primary schools out with colour coordination with their PE equipment we have together several bulk packages with a variety of products in grouped colours that will help with PE social distancing and cleanliness ruling. All of these have a variety of products across the core PE skills in throwing, catching, balance and agility. They will be perfect for an safe PE environment in nursery games and Primary PE.  
We appreciate the difficulty that many schools and nurseries are going through at the moment with regards to PE social distancing and creating a safe PE environment, but we are here to help. We want to make sure that all schools and nurseries are still able to provide safe PE lessons and believe the colour coordination will help teachers and children through this.