The Best Free Apps To Support P.E. Lessons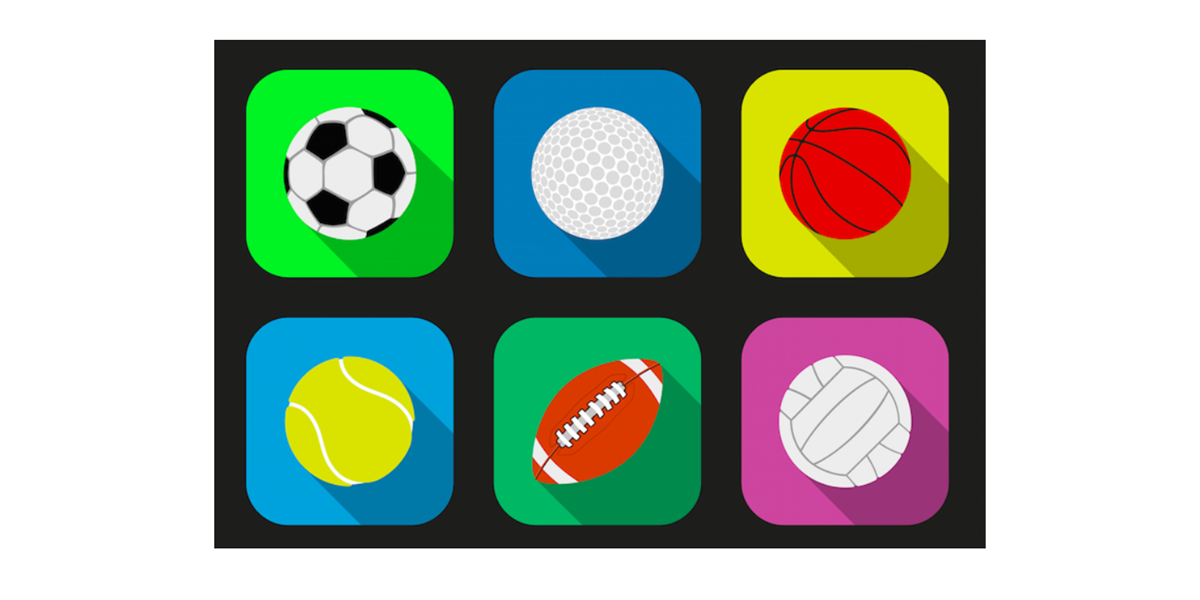 Get rid of unnecessary equipment in your P.E. lessons and make each class even easier with these fun, free and effective apps for your iPhone or iPad.
From organising group activities to monitoring the progress of children, these 6 apps will help you run an efficient P.E. class with just one device – your phone or tablet.
CHOOSING TEAMS
Deciding on teams for group activities can often be a time consuming and stressful task. There are inevitable arguments if you let children choose, and if you don't pick carefully, you might end up with a one-sided game.
Make My Groups randomly assigns teams for you from the list you've imported, so you don't need to worry. You can set different criteria based on the numbers needed for each team, and separate individuals where needed.
It's also great for keeping multiple group lists saved and organised!
DEMONSTRATING ACTIVITIES
When you're out in the playground and you need something to illustrate an action, explain a movement in a game or offer tactics in a match, ShowMe Interactive provides P.E. teachers with a whiteboard at their fingertips.
You can draw over a picture of the sports hall or field, and create slideshow tutorials with voiceovers, so all you have to do at the start of the class is press play!
WARM UPS AND COOL DOWNS
Whilst this app might be found in the music category, TempoPerfect is the ideal app for warm up and cool down games. It also helps children to understand the difference between heart beat rates.
Using the metronome, you could begin a P.E. lesson with a slow exercise at 60 BPM, challenging children to keep in time with the ticking. As you increase the beat, they'll need to speed up and warm up their muscles and heart.
To cool down, just slow down the pace of the tempo until children are back to their resting heart rates.
RECORDING NOTES
Teacher's Assistant is a great app which can be used in P.E. lessons to track the progress and effort of children, and record any infractions or general behaviour issues. Almost all the text and categories are customisable, so you can change them based on class, sport or activity.
Just upload your student list, and decide what you want to record. You may want to track goals scored, fouls committed, or the number of times a pupil ran a lap or successfully completed an activity. You can even add photos for each child along with parent contact details!

TIMER
Every P.E. teacher needs a good timer, and one of the best apps available is Timer+. It's ideal for running multiple timers at once, and great when you're monitoring lots of different activities which all require different timings.
It runs in the background (so you can use other apps) and you can pre-set lots of different timers before the PE lesson, including any necessary alarms and reminders. Use it for circuit events or to keep track of time spent on apparatus.
KEEPING SCORE
Scoreboard is a simple app which can be used to accurately record team scores in any sport or event.
You can re-name each team, change the colours if appropriate, and track the time of a round or match too.
This app also works with AirPlay, so you can mirror the score on a big screen, making it great for school wide competitions.