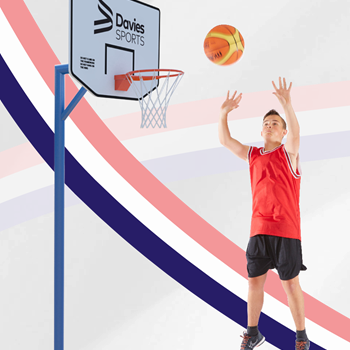 Suitable for all age-groups, our vandal-resistant playground equipment can fit any outdoor area. Whether you are looking for standard products or something bespoke, Davies Sports are on hand to help you create your play or sports area. We'll help make full use of your available space, safely and cost effectively whether that's to play, learn or compete.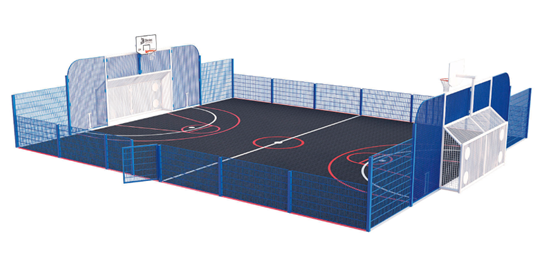 Every school site is different and often a tailored approach is what's required to achieve the result you are after. Our bespoke playground design service is free. We have an experienced team of school outdoor sports and play equipment professionals that can visit your site. They will help create a design that's right for you, provide a full set of scale drawings and 3D visuals to bring your vision to life.
All pricing for fixed steel equipment shown on this site is for product only and does not include delivery or installation. To ensure we provide you with the most accurate and competitive quote for your project, we cost the delivery and installation on a case by case basis and will take in to account the selected products, location and ground conditions. Playground markings are subject to a minimum order value of £500 unless purchased together with steel equipment.
All our heavy duty, anti-vandal outdoor sports and play equipment is professionally installed by play industry experts. This guarantees that the end product is installed safely and correctly in accordance with manufacturer's instructions and warranty, ensuring the safe and enjoyable use of this equipment for many years to come.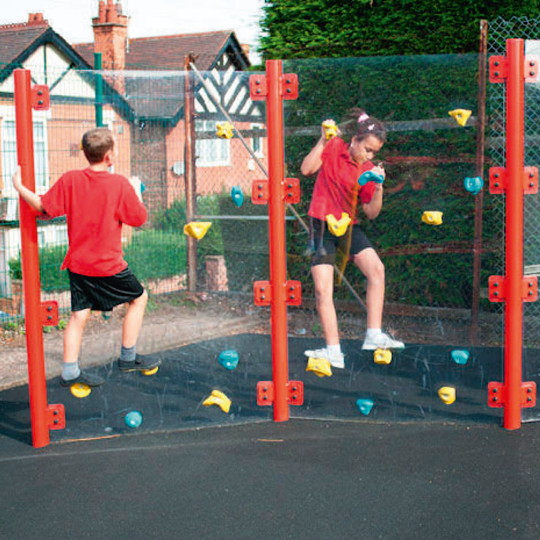 Not all children are naturally drawn to sports and not all children have the confidence to take part in group activities. By making exercise fun through a diverse range of active play options, our outdoor playground equipment invites inclusive game play for children of all ages and abilities to happen naturally and spontaneously.
Maximise choice at play time
Develop essential motor skills
Improve behaviour issues on the playground
Encourage team work and co-operation whilst also building individual confidence
Our outdoor sports and play equipment is polyester powder coated to ensure a long, weatherproof finish. There are a number of colour options which can be selected when ordering. However, if you are looking for something more bespoke we can match to a wide range of RAL and other standard colours.
Safe Secure Zones For a Conflict Free Playground

Smoogas are widely used in schools to separate ball games and other activities in playgrounds. Teachers have reported several benefits including increased pupil participation, increased teaching time, raising of standards and noticeably improved behaviour.
Manufactured from recycled plastics, Smoogas are made up of individual panels with a lightweight top and a heavier base to keep it on the ground. A unique push-fit, lock together system links all the panels together to form the wall of your playing area.
You can choose one of the standard configurations or something bespoke for your playground. All the modular panels are 1m wide and 1m high so it's easy to pace out your perimeter, simply let us know how many you need and we'll get a quotation back to you that includes delivery, assembly and removal of all packaging.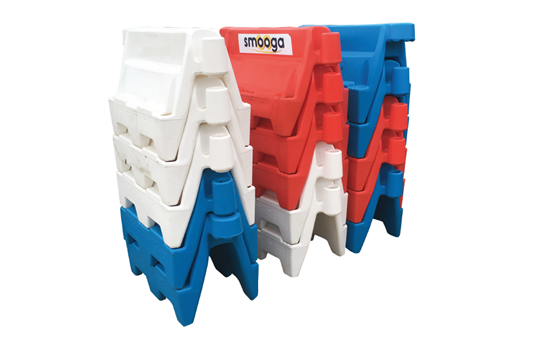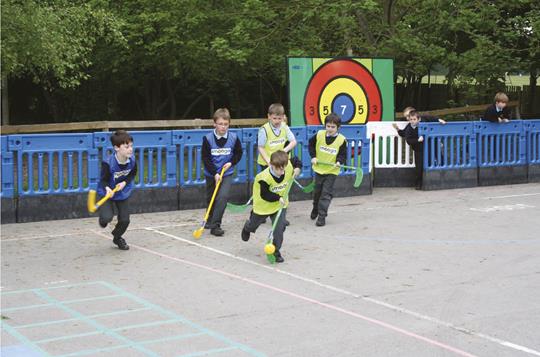 "We had noticeable issues in the playground. We didn't want to ban football or ball games but we needed boundaries to help manage conflict and play. Older children were dominating the playground leaving little room for the younger children to play.
There have been a number of differences as a result of the Smooga. Younger children now have space to play sports; Children have had to learn to play sports more carefully, and arguments and disagreements have stopped".
Alison Townsend,
Head Teacher
Emneth Primary