Finishing school and moving on to the next stage can be both exciting and a little scary. Leavers hoodies are the perfect way to celebrate the achievements and friendships made over the years and provide a great reminder to take forward.
These high-quality hoodies are soft and come in a wide range of colours that students can choose from. Personalise them with your school crest on the front, the students nickname and class list on the back.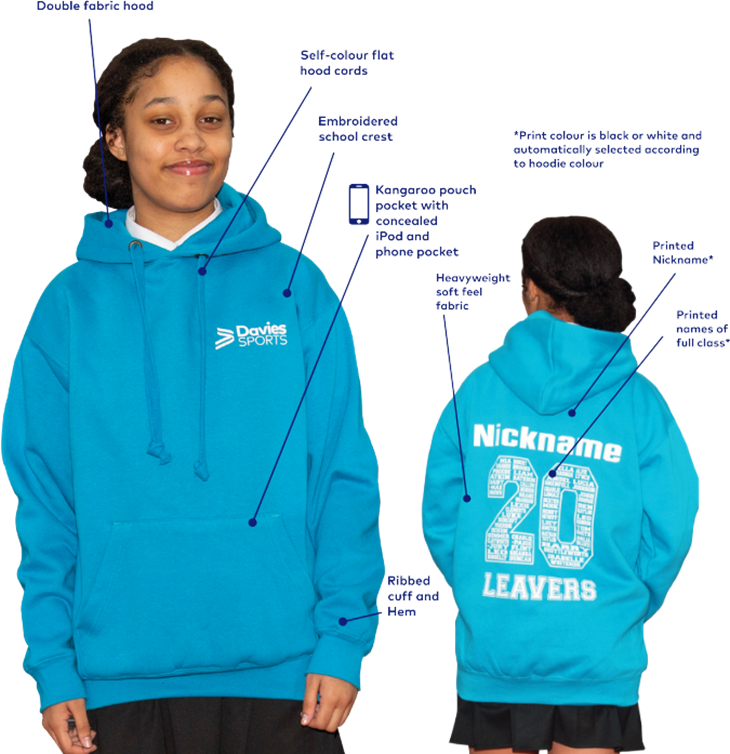 We personalise every single hoodie for each and every pupil. Stand out from the crowd and personalise your hoodie your way, choose your colour, your size and nickname, and wait for the hoodie to be delivered.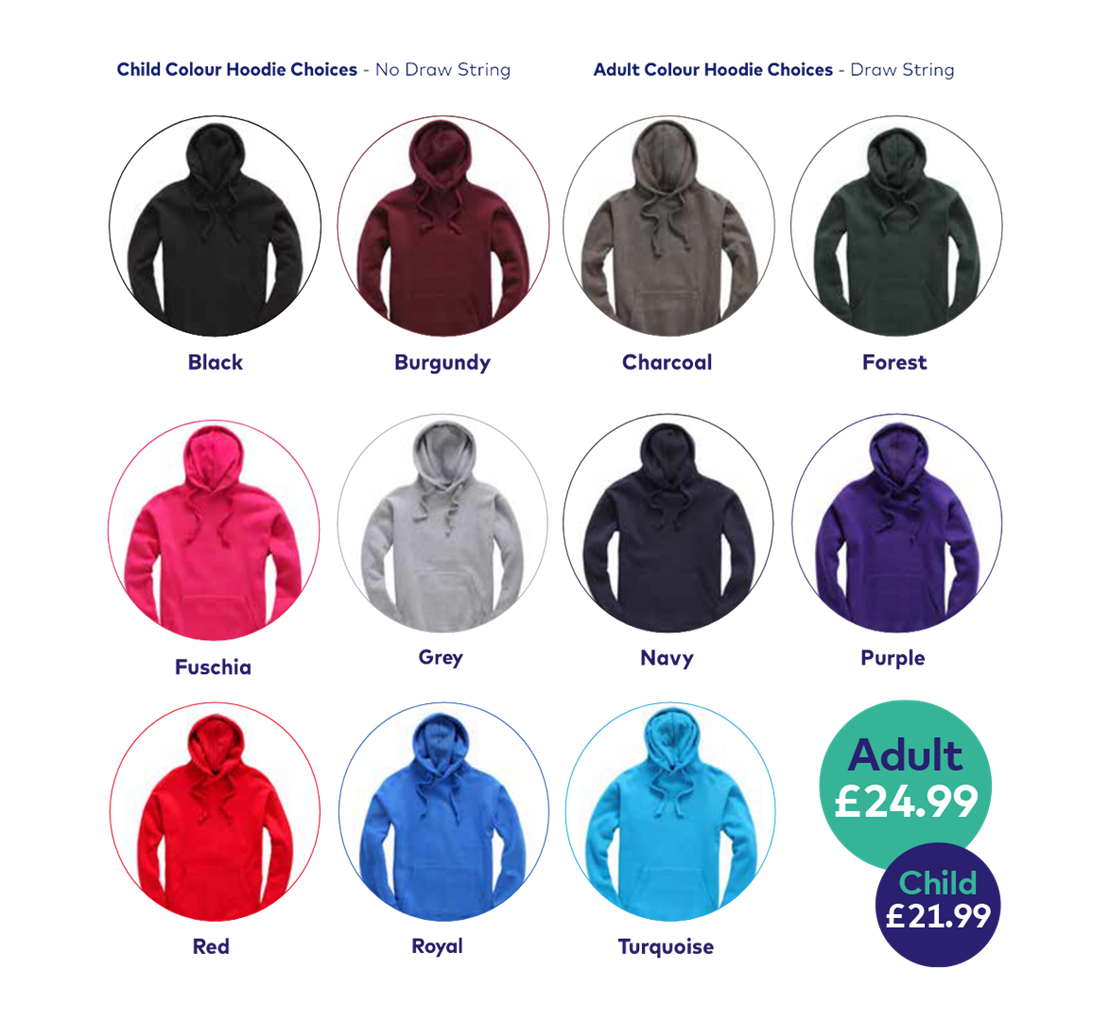 3. Choose your Size
Use our handy size guide to help you get right to fit.

4. Choose your Nickname
All Nicknames will be printed as provided and in capital letters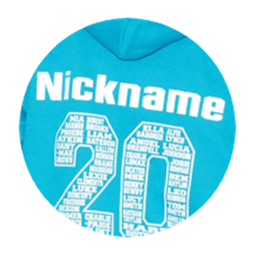 5. Send us your school logo
Please include your school crest/badge as a high-resolution eps/pdf/jpeg file and the list of student names to feature in the 20.