Polybat Set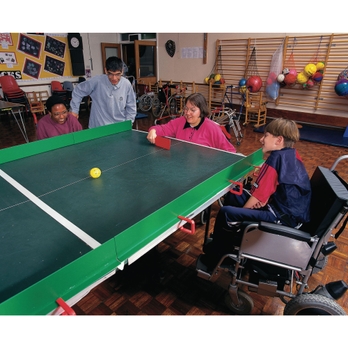 Polybat Set
PCSD72511
Polybat endeavours to provide youngsters with more severe impairments, who cannot play recreational table tennis, with a suitable bat/ball net type game (with the net removed). Sides are used on the table tennis table to 'contain' the movements of the ball. The basic abilities required to play the game are:
some hand/arm dexterity/movement
ball tracking
reaction time
tactical awareness.
Set includes:
8 side panels,
1 airflow ball,
2 polybats,
instructions and rules.