Creative Movement Set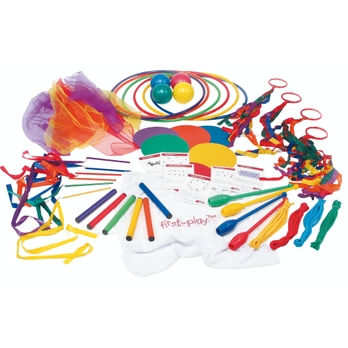 Creative Movement Set
PDMP02171
Direct Delivery – up to 2 weeks
Product Description
A specially selected range of equipment which will enhance dance and rhythmic gymnastics lessons. Set contains:
4 60cm hoops.
4 16cm balls.
3 Scarves.
6 Wands.
6 Tap sticks.
4 Rings.
4 Clubs.
4 Ropes.
6 Movement spots.
1 Set of work cards.
• Comes complete with a practical storage bag.
• Warning!: Not suitable for children under 3 years. Risk of strangulation. Use under adult supervision.