Mini Play Bats - Pack of 12
Pack of twelve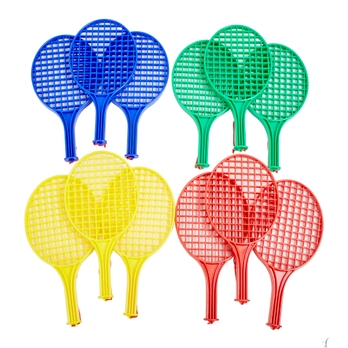 Mini Play Bats - Pack of 12
Pack of twelve
PPEP08799
Product Description
Lightweight but verydurable bats with a narrow handle. Suitable for use with all types of foam balls and lighter play balls. 3 of each colour red, yellow, blue, and green.
• Plastic.
• Detachable cord on handle.
• Dimensions: L35 x W17.
• Warning! Not suitable for children under 3 years> risk of strangulation.