First Aid Grab Bag
New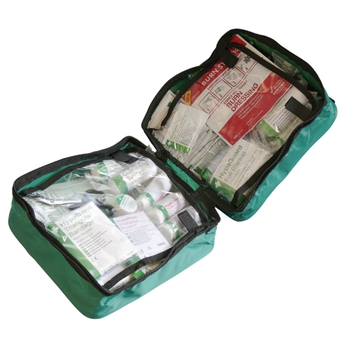 First Aid Grab Bag
PRTP09717
Product Description
This British Standard Compliant, lightweight portable first aid kit comes fully stocked, and in a grab bag it is portable and lightweight. The items can be organised and prioritise in the nylon contents holders which allows you to find what you need quickly and easily in an emergency situation. The first aid kit has clear pockets which allow easy viewing of the products and its compact design allows easy storage even in tight locations like desk drawers.
• Compact design.
• Reflective strips.
• British Standard Compliant.