Tetra Beanbags Pack
Pack of four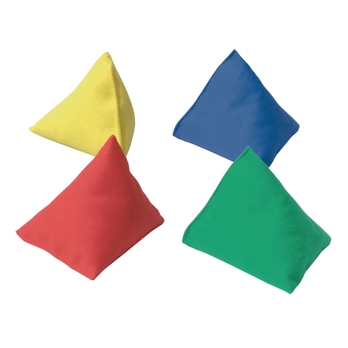 Tetra Beanbags Pack
Pack of four
PPEL25823
Pyramid shaped beanbags ideal for all beanbag type activities. The shape makes them easier to catch than a standard beanbag and they are especially good for small hands One each of red, yellow, green and blue.
• Second inner bag for extra safety.
• Non-toxic filling of Foam and Plastic grains.
• Age suitability: 3 years +.
• Warning!: Not suitable for children under 3 years. Contains small parts.