Throw Down Feet Set
Pack of ten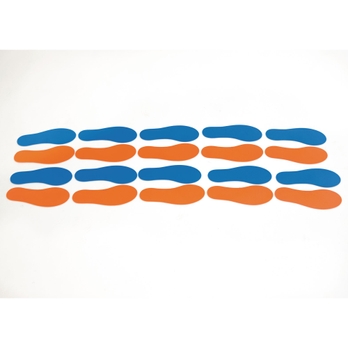 Throw Down Feet Set
Pack of ten
PPEH67888
A set of throw down feet that can be used for wide range of games and activities. Useful for teaching left and right.
• Suitable for use indoors and outdoors.
• Contains 10 pairs. One blue, one orange.
• Textured anti-slip vinyl.
• Phthalates free.
• Dimensions: 19 x 10cm.