Throw Down Spot Set - 200mm
Pack of six
BestSeller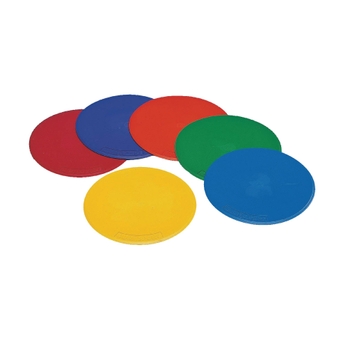 Throw Down Spot Set - 200mm
Pack of six
PPEL26074
Product Description
Versatile discs for teaching and controlling movement and position. Can be used to designate game positions, mark distance, or obstacle courses.
• Textured back keeps them in place,
• 3mm profile with bevelled edges makes them 'trip free'.
• One each of red, yellow, blue, green, orange and violet.
• Vinyl
• Diameter: 20cm.