Coloured Skipping Rope - Pack of 4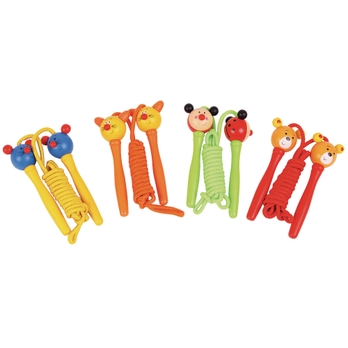 Coloured Skipping Rope - Pack of 4
PPEP06067
Product Description
Energetic youngsters will adore this cheerful skipping rope set. All have sturdy wooden handles in a mixture of bright colours and designs. Perfect for using outdoors, for encouraging co-ordination, balance and general exercise. Pack of 4, colour and contents may vary.
• Made from high quality, responsibly sourced materials.
• Conforms to current EU safety standards.
• Age suitability: 3 years+.
• Warning! not suitable for children under 3 years. Risk of strangulation.