Jump Batons
Pack of six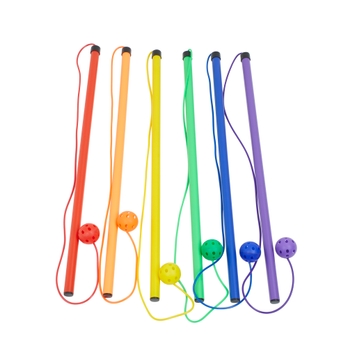 PPEP08213
Can be used individually or in groups. Hold the stick vertically and move the ball in circular motion whilst jumping over the rope, alternatively one person can stand in the middle and spin round while numerous players jump the rope. Sticks made of lightweight plastic and ropes made of PVC.
• Baton Length 80cm
• Rope length: 118 (inc ball)
• Age suitability: 8 years+
• Warning!:Not suitable for children under 3 years. Risk of strangulation. Use under adult supervision.