Snake Skip Pack
Pack of six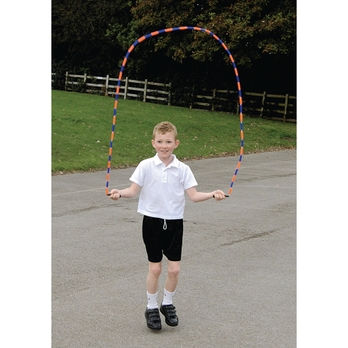 Snake Skip Pack
Pack of six
PPEL09714
Product Description
2 colour segmented plastic links add weight to the rope giving it extra momentum. The clicking when it hits the ground makes the number of jumps easier to count.
• Length:2.74m
• Age suitability:7-11 years.
• Warning!:Not suitable for children under 3 years. Risk of strangulation.
If you are between 1.48m (4ft 11ins) and 1.63m (5ft 3ins), then we recommend 2.40m / 8ft ropes. We recommend these skipping ropes for most KS2 children.