HappyHopperz® Green Dinosaur - Age 3-5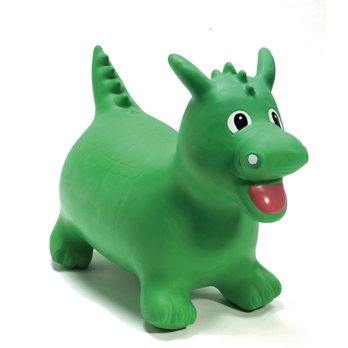 HappyHopperz® Green Dinosaur - Age 3-5
PPEP07415
Product Description
HappyHopperz® is a collection of bright, inflatable animal toys that not only rival the Space Hoppers of the 1970's but take BOUNCING to a whole new level.
Not only are these loveable toys fun to play with but they also help children strengthen core muscles, increase balance control and develop co-ordination skills. They encourage imaginative play, promote physical exercise and develop self-confidence. Size: L60cm x W30cm x H35cm.
Age suitability: 3-5 Years.