Primary Athletics Teaching Manuals KS2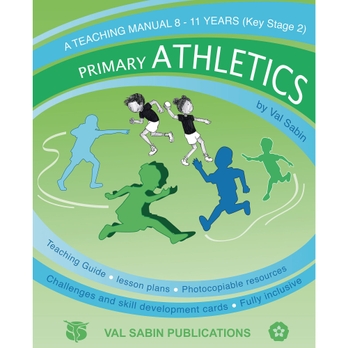 Primary Athletics Teaching Manuals KS2
PTRP06585
Direct Delivery – up to 7 days
Product Description
Aimed at developing children's all-round physical fluency and athletic competence through activities and challenges based on the core actions of walking, running, jumping and throwing.
• User-friendly scheme for the whole school.
• Comprehensive scheme of work for Key Stage 2 (8-11 Years).
• Photocopiable (in the purchaser's school only).
• Teaching guide including: planning, organisation and safety.
• Assessment sheets and guides to standards.
• 48 lesson plans (12 each for Years 3, 4, 5 and 6).
• Progressive and developmental.
• Planned Athletic events-team competition and records.
• Comprehensive section in card form on teaching specific skills through challenges.
• Exceeds National Curriculum requirements.