Mini Carpet Bowls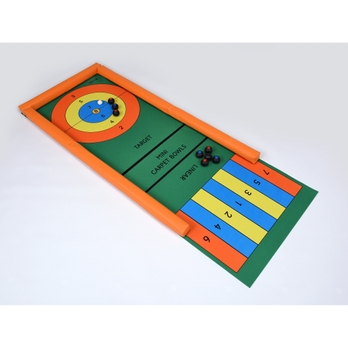 Mini Carpet Bowls
PBWP09772
Product Description
This pack combines three games into one mat; mini bowls, target bowls and linear bowls, making it an ideal addition to your kit. Encourage children to play together and build their confidence. Printed mat shows both target and numbered lanes. Set contains:
2 x Set of 4 bowls.
1 x Jack.
1 x Start disc.
1 x Mat (Rubber backed)
1 x Set of rules.
• Includes Nylon drawstring bag to store bumpers and mat.
• Mat dimensions: L2 x W0.75m.
• Warning: Not suitable for children under 3 years. Small parts. Risk of strangulation.