Eveque Long Turbo Javelin, 600g - Pack of 10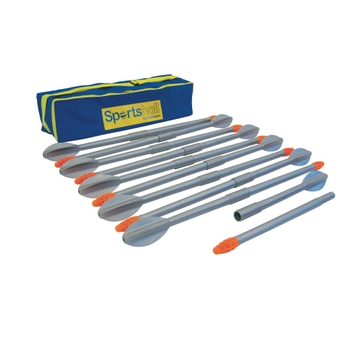 Eveque Long Turbo Javelin, 600g - Pack of 10
PAAP02481
Direct Delivery – up to 7 days
Product Description
Designed by two-time world record holder Tom Petranoff, these durable 110cm plastic javelins are ideal for training and junior competition and are excellent for developing good throwing technique.
• Weight: 600g.
• Length: 110cm.
• Secondary age use.
• Pack of 10 500g Long Turbo Javelins includes a protective carrying case and instructional booklet.
• Colour May Vary.