Eveque Standing Triple Jump, 8.5m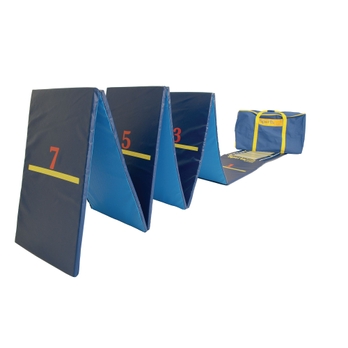 Eveque Standing Triple Jump, 8.5m
PAAP06424
Direct Delivery – up to 7 days
Product Description
The hop, step and jump from a standing position is a true challenge of coordination and technique. Eveque Standing Triple Jump Mats have take off lines at metre intervals. The participant starts their jump from the line which enables them to land on the graduated landing scale.
• Fully graduated modular mat for Standing Triple Jump or 5 Strides.
• Comes with laminated activity cards.
• Suitable for ages 7-13 years.