High Jump Landing Area With Cutouts
BestSeller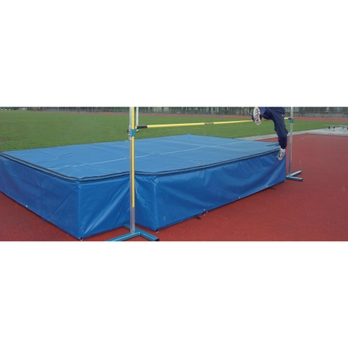 High Jump Landing Area With Cutouts
PAAG38298
Direct Delivery – up to 4 weeks
Product Description
High jump landing areas are an essential part of any high jump equipment. Areas provide an excellent quality high jump landing area for a variety of different sporting abilities.
• Landing area measuring 5m x 3m x 0.65m.
• Comprises of 3 units with areas cut out to accommodate high jump stands.
• Complete with spike proof wear sheet.
• Additional carriage charges may apply.