Harrod Practice Hurdle - Junior 4.5kg
BestSeller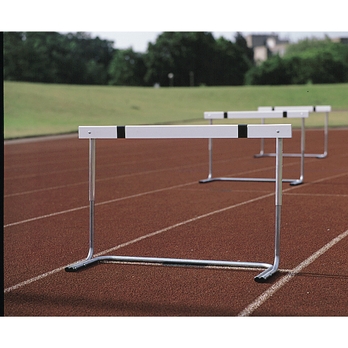 Harrod Practice Hurdle - Junior 4.5kg
PAAD78469
Practice style hurdles are the ideal option for school and club use, available in senior and junior sizes.
• Tubular galvanised steel construction.
• Complete with 75mm x 25mm thick PVC lath.
• Height adjustable aluminium uprights from 460mm to 762mm in 76mm increments.
• No additional weights supplied.
• Weight: 4.5kg.
Contains:
1 x Hurdle Lathe Taped
2 x Top Uprights
2 x Bottom Uprights (1 Left, 1 Right)
1 x Base 'U' Section
All Bolts and Fixings