Vinex Spring Back Hurdle Senior, 76cm to 106cm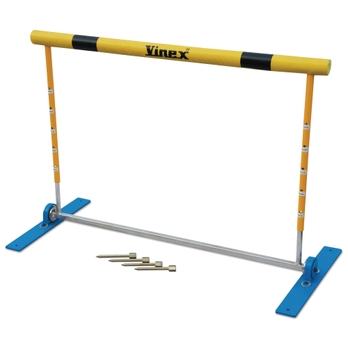 Vinex Spring Back Hurdle Senior, 76cm to 106cm
PAAP08116
Product Description
The ultimate training hurdle for schools and clubs.
• Made of 20mm square steel tube, powder coated frame for durability and easy height selection by snap locking method.
• Uprights are made of 22 mm Aluminium Round tube.
• Spring mechanism helps the hurdle to come back to its position when knocked down by athlete.
• Features height adjustable aluminium uprights from 685mm to 1067mm increments.