Molten® BGGX Basketball - Size 7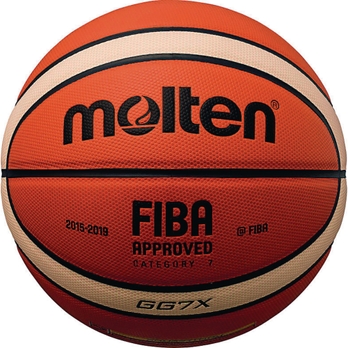 Molten® BGGX Basketball - Size 7
PBBP06931
Product Description
A competition basketball with superb control and consistency.
• Parrallel pebble construction for complete consistency of touch no matter where the ball is held.
• Soft carcass dual cushion technology with retained high bounce back
• Flat pebble surface and full flat seams to increase the contact area and create maximum grip and control
• A more consistant back spin allows for more precise shooting and passing
• Official ball of the BBL, Women's BBL, Basketball Ireland, Basketball Scotland, BUCS and AOC Sport
• Reccommended for indoor use only
• The correct ball pressure is printed around the valve. Correct ball inflation is important to maintain a technically superior product. Over inflation will damage the ball.
• When inflating the ball, always ensure the needle is lubricated before insertion.