Vinyl Floor Covering for Kurling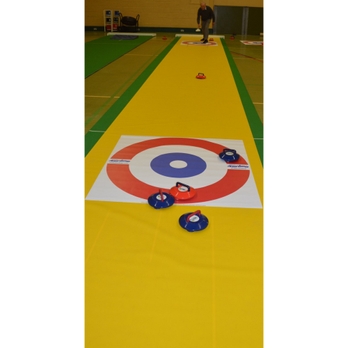 Vinyl Floor Covering for Kurling
PBWP09888
Direct Delivery – up to 2 weeks
Product Description
Curling is a game for all ages and all abilities, and now thanks to the New Age Kurling Vinyl Mat, all weather! Able to be used inside or out, whether you're playing for fun or competing, this simple roll-out mat can be used anytime, anywhere! Ideal for use with New Age Kurling Indoor Curling Set.
• Target can be placed wherever needed.
• Weatherproof. Suitable for indoor and outdoor use.
• Includes game rules.
• 560g Vinyl.
• Weight: 14kg.
• Dimensions: 14 x 1.5m (but can be rolled in to fit shorter distances)