New Age Kurling/Bowls Sliders Target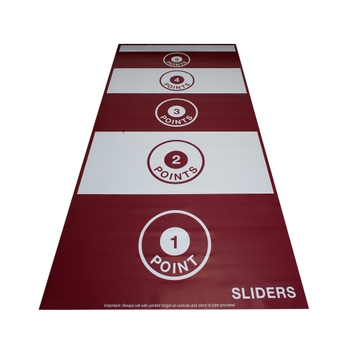 New Age Kurling/Bowls Sliders Target
PBWP07451
Product Description
Sliders Target can be played with Kurling, Bowls and Boccia. Ever decreasing blocks of colour with the hardest block to achieve being the smallest, if you land in the circle in the middle of each colour block or just break the line then you double the score of that bowl, ball or kurling stone. Winner of 2008 CBBC's game of the year!
• Vinyl Sheet.
• Weight: 1.2kg.
• Dimensions: 240 x 120cm.
• Please read the instructions on the playing side of the target.