Goal Net Set - To fit 1.6mm 6.4 x 2.1m goal post
Pair
LowestPrice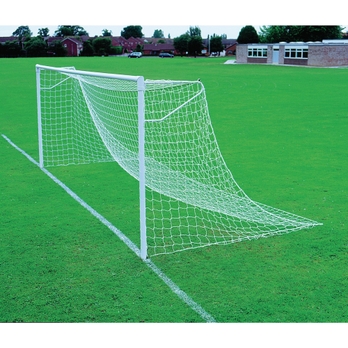 Goal Net Set - To fit 1.6mm 6.4 x 2.1m goal post
Pair
PFBD71907
Product Description
Durable, weather resistant nets which are not affected by damp and will not shrink.
• To fit Junior size goals.
• Supplied in pairs.
• Runback 0.8m top 2.6m at base.
• Net profile: Standard.
• 2mm Polyethylene.
• Dimensions: 6.4 x 2.1m.
• Warning: Not suitable forchildren under 3 years. Risk of strangulation. Use under adult supervision.