Zoftskin Football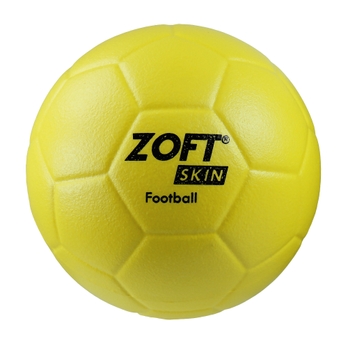 Zoftskin Football
PPEP09738
Product Description
The Zoftskin football is a soft substitute to harder rubber or synthetic footballs.The low bounce foam combined with a durable water resistant cover is ideal for either inside or outside use on grass. The PU outer coating prevents children picking at the foam ensuring it lasts longer.
• High density foam.
• Tough outer coating. Non-sting surface.
• Weight: 350g.
• Diameter: 8in. 20cm.