Aresson Dictator Rounders Bat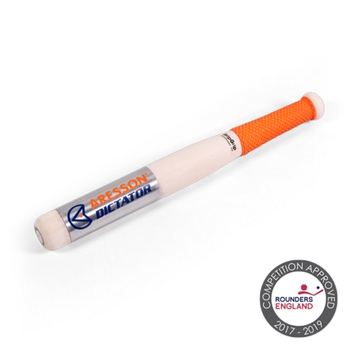 Aresson Dictator Rounders Bat
PRDP09667
Product Description
The strongest and most powerful bat, the Aresson Dictator combines the spring and hitting power of a willow bat with the striking power and ping of an aluminium bat. Ideal for a big hitter first team or club player.
• Includes a non slip fish scale rubber grip.
• Competition approved.