Sure Shot Conquest Rounders Bat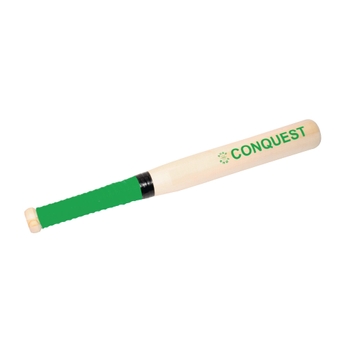 Sure Shot Conquest Rounders Bat
PRDP07157
A top quality wooden rounder bat for the highest levels of play. The Conquest is a two-piece design with a spliced handle, giving the bat added durability and strength. The model also incorporates a rubber grip with string under grip for added comfort.
• Length: 460mm.
• Weight: 292g.
• Suitable for top level play – both adults and juniors.
• Top quality wood with bleached finish.
• Two piece design with spliced handle.
• Unique design to stop bat slipping from players hand.
• Rubber grip with string.