Davies Sports Green Stage Mini Tennis Balls - Pack of 36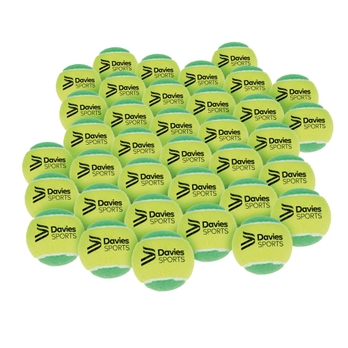 Davies Sports Green Stage Mini Tennis Balls - Pack of 36
PTNP09970
Product Description
Green mini tennis is the progression stage between orange low compression balls and full pressure yellow balls. It is aimed at players aged 9-10 years and uses a green mid compression ball, which is slightly slower than a yellow tennis ball giving the developing player more time to react.
• Suitable for young players who have mastered the Orange Stage 2 tennis balls.
• High-Vis fabric.
• Pack 36 supplied in drawstring bag.