Zsig SLOcoach Big Red Stage Tennis Balls - Pack of 12
Pack of twelve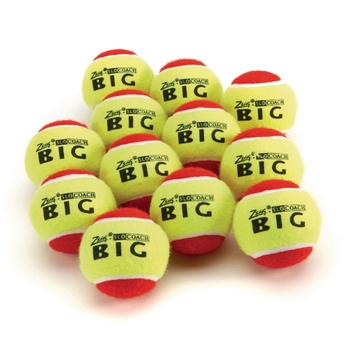 Zsig SLOcoach Big Red Stage Tennis Balls - Pack of 12
Pack of twelve
PTNP08627
Product Description
This larger sized SLOcoach Big Red provides players with a slower paced ball with a larger hitting target for learners. Great for use on the mini tennis court, and also an Official International Tennis Federation Approved ball.
• Made from top quality, hard-wearing cloth.
• Larger-sized (70mm diameter) low energy Mini Tennis Ball designed for use on a Mini Tennis court.
• Tailor-made for the LTA's Red Stage and the ITF's Stage 3 Mini Tennis coaching programs.
• Diameter: 70mm (8% larger than a standard tennis ball).