Eveque Primary Discus, Pack of 4 - Blue, Green, Red, Yellow - 200g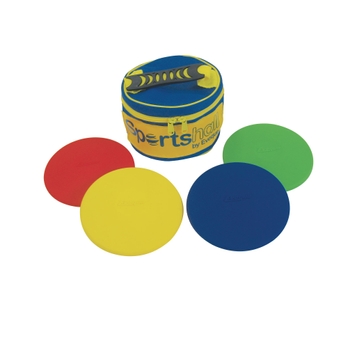 Eveque Primary Discus, Pack of 4 - Blue, Green, Red, Yellow - 200g
PAAP06432
Product Description
An essential piece of school sports equipment, primary school children can safely practice throwing techniques.
• Weight: 200g.
• Colour: Green, blue, red and yellow
• Lightweight hollow vinyl discus.
• designed for children's hands.
• Ideal for use with children at the primary level and for Pacesetter training activities.
• Primary age use.
• Pack of 4 comes complete with storage bag and activity card.