Centurion International Rucking Shield - Blue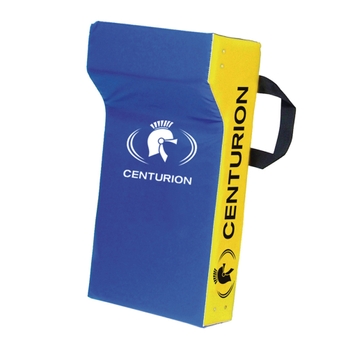 Centurion International Rucking Shield - Blue
PRGP07836
Direct Delivery – up to 4 weeks
Product Description
This Centurion International Rucking Shield has a single wedge top allowing the simulation of tackling, rucking and clear out drills safely on the training ground by preventing body to body contact through the ruck pad absorbing all the impact and not the players. Ideal to teach correct technique and contact conditioning. The International version is slightly larger than the Club one.
• Heavy duty PVC, waterproof non-tear cover
• High density foam inner to reduce impact shock
• Reinforced seams and heavy duty 50mm webbing handles
• UK manufactured
• Weight: 2.5KG
• Dimensions: 41cm x 15cm x 80cm (32'' x 17')
• Use under adult supervision.