Tag Rugby Belts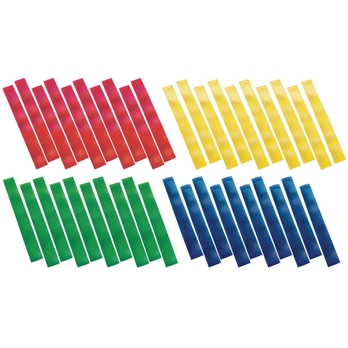 Tag Rugby Belts
PRGP08092
Product Description
Tag Rugby is an excellent form of non-contact rugby. Each belt comes with 2 tags which must be removed to make a 'tackle'. Can be used to introduce rugby to younger children and for rugby training. Ideal for use in equal opportunity invasion games in KS 2, 3 and 4. Easy to take on and off, even for the youngest of players. RFU recommended size ribbons (tags) that are soft on the hands and do not crease or crinkle.
• Pack contains 10 of each colour (Red,Yellow, Green or Blue)
• 1 size fits all.
• Warning: Not suitable for children under 3 years. Risk of strangulation. Use under adult supervision.