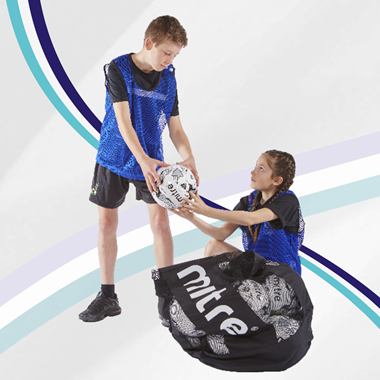 At Davies Sports, we understand that PE and sport offers children much more than improved health. It can build confidence, develop social skills and improve academic performance across the curriculum. Therefore, we work closely with our sporting partners to help provide a better all-round service including the latest sports equipment and advice, important news stories and exclusive products.

Delivered by its enthusiastic and child-centred team of Regional Development Officers, the Golf Foundation offers a Tri-golf workshop that focuses on making the introduction of golf to young people both fun and safe.

As golf grows increasingly popular, our own-developed product - Tri-golf - works hand-in-hand with this growth by providing children with a fun, engaging introduction to the sport.

Sport Impact are committed to enhancing the physical education and sport experience of all young people by mentoring and supporting schools. With an updated approach and by working closely with partners and schools, Sport Impact have been able to remain on the cutting edge of Physical Education Development, Health, Competitive School Sport and Student Leadership for all young people in their partner schools.

Salford Community Leisure
Salford Community Leisure are committed to enhancing the physical and cultural wellbeing of the community through the sport and cultural opportunities. We are supporting their work in schools and clubs that provide opportunities to get everyone active.

Active Tameside work closely with local schools and sports clubs to deliver high standard coaching sessions and encourage all of the community to get active and involved in exercise. Their vision is to inspire people to live active and feel great. We work closely with Active Tameside to develop and provide our extensive range of high quality sports equipment.

The Balfour Beatty London Youth Games is Europe's largest youth sports festival. It is now a season of events taking place over 9 months including both school and Community Competitions across 30 different sports. As an official supplier to these games, we provide a whole range of essential equipment across 30 sports, including shuttlecocks, team bibs, archery targets and referee whistles.

The Federation of Sports and Play Association (FSPA)
The Federation of Sports and Play Associations (FSPA) is the national trade body responsible for representing 14 associations in the sports and play industries. As Europe's largest trade body, the Federation is known as the Voice of the UK sports and play industry, as its umbrella spans across four main sectors; Sport, Play, Golf and Angling.

afPE are the only physical education subject association in the UK. They are committed to being the representative organisation of choice for people and organisations delivering or supporting the delivery of physical education in schools and in the wider community. Their purpose is to promote and maintain high standards and safe practice in all aspects and at all levels of physical education, influencing developments in physical education at national and local levels. This is something that we should all work towards achieving.

Sports for Schools run athlete-led physical activities events to inspire kids to do more sport, raise money for PE equipment in schools, and support GB and Olympic athletes financially. They visit 1,300 Primary Schools each year across the UK, giving children direct contact with extraordinary athletes, both able and disabled bodied.

Disability Sports Coach provide high quality sporting opportunities for people with disabilities throughout the UK. They provide coaching, training, events, and community clubs to mainstream schools, special schools, clubs, charities & other professional organisations. Disability Sports Coach have supported and delivered to over 60,000 people with a variety of disabilities. They have also worked with over 130 different organisations including, Sport England, NGB's, Local Authorities and individual schools.

Sporta is the national association of leisure, sport and cultural trusts. All of our memberships are genuinely not for profit and charitable organisations which operate facilities and privide services which are open to the public, in communities right across the UK. the trusts work in partnership with local authorities and many national and local bodies and range from very large operators with many facilities to community based swimming pools. 
Some other bodies we work with:
British Quality Foundation Games
Davies Sports will continue to search for charities and organisations that can help us bring added benefits to our customers. If you feel your organisation is a perfect fit, please contact us.